Each small tab adds up to make a BIG difference
Collecting pop tabs is a great example of how small gestures add up to make a difference for those in need! You can help the House provide a "home-away-from-home" by collecting aluminum pop tabs for RMHC. All proceeds from the pop tab program go towards our mission of family togetherness.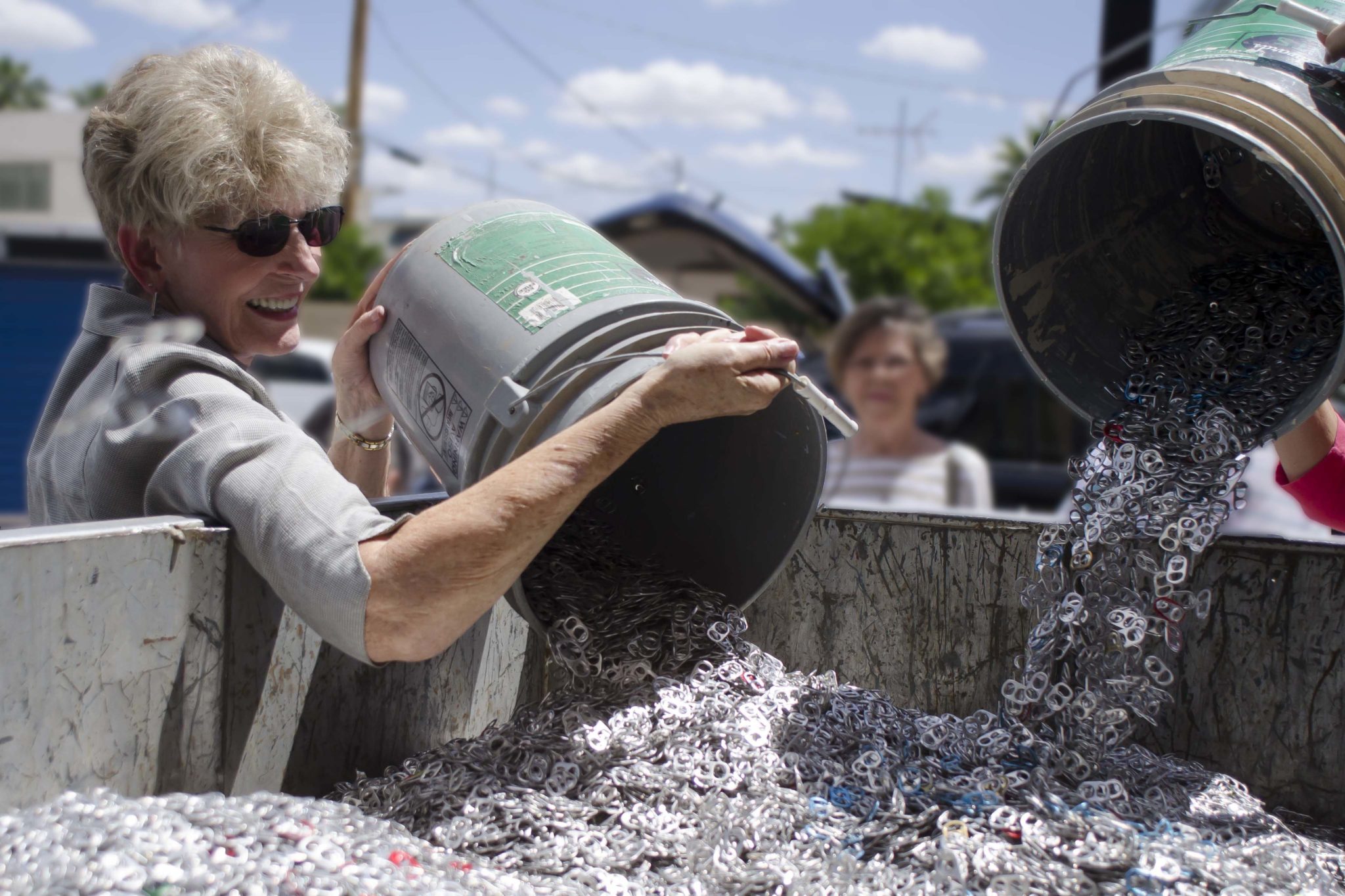 Pop Tab Challenge
CALLING ALL SCHOOLS! If you're looking for way to engage your school in giving back to the community, the Pop Tab Challenge is perfect for you! This program invites schools to participate in a friendly competition with other schools across the Valley to see who can collect the most pop tabs, all while supporting the local Ronald McDonald House!
For more information or to enroll, check out the Pop Tab Challenge packet or contact Laura Hallstrom at lhallstrom@rmhccnaz.org.

Pop Tab Challenge Registration Packet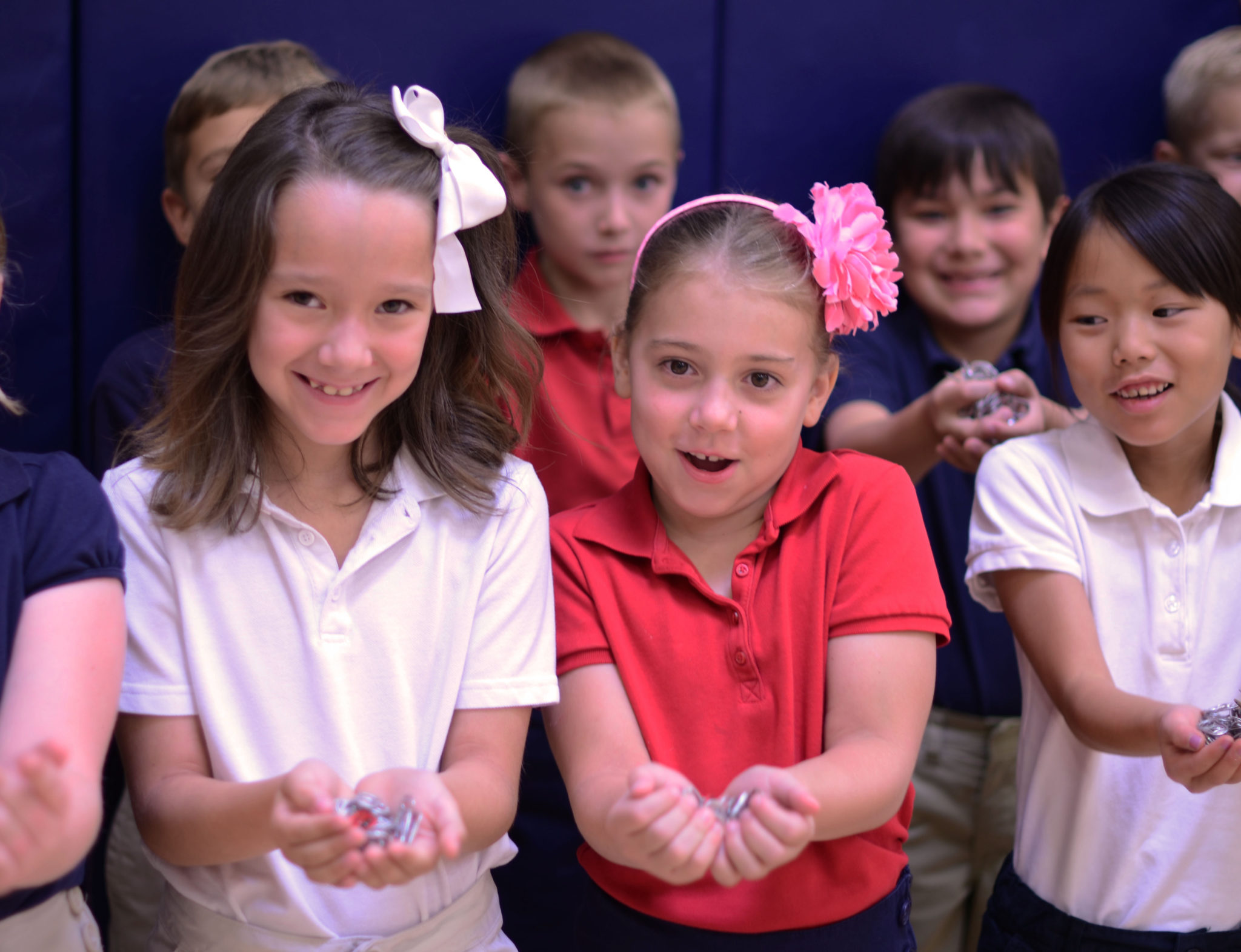 Why pop tabs?
Not only are pop tabs small and easy to collect, but they also provide more pure and clean aluminum than other parts of the can. A local recyler purchases the tabs from the House, with all proceeds going right back to the House.
Not all tabs are created equal!
While most soda can tabs are made out of aluminum, sometimes other can tabs, such as those found on soup and cat food cans, are not. To get the most value for our collection we want to weed out any non-aluminum tabs. As a rule of thumb, if it sticks to a magnet, it is NOT aluminum (usually these "sticky" tabs are steel).
How do I donate my tabs?
Tabs can be dropped off at any of our three Houses from 9am to 7pm, seven days a week. Don't like in the Phoenix area? You can also take your collection to your local scrap metal dealer and donate the proceeds to the House (please make checks payable to Ronald McDonald House Charities of Central and Northern Arizona). Please let the development office know if you've donated your tabs directly to the recycler so we can be on the lookout for a check!
What's the best way to collect pop tabs?
You can collect (and turn-in) pop tabs in zip-lock bags, cardboard boxes, coffee cans or plastic trash bags. Please do not use plastic soda bottles,  milk jugs or other narrow-necked containers because they can be difficult to empty.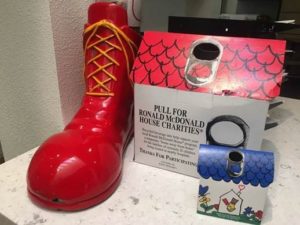 Looking for a special way to collect tabs? Creating your own pop tab container is always fun, but if creativity isn't your strong suit, consider purchasing an RMHC collection container! We ask for a donation of $1.50 for each small house and $3.oo for each large house. To request your pop tab containers, please contact Laura Hallstrom at lhallstrom@rmhccnaz.org. Quantities available may be limited, so please email beforehand to ensure we have some in stock.