Young Professionals dedicated to RMHC's mission
The Red Shoe Society (RSS) is a group of young professionals dedicated to Ronald McDonald House Charities® of Central and Northern Arizona's mission of providing a welcoming "home-away-from-home" for families with children facing medical challenges.
Through coordinating and participating in fundraising events, volunteer projects, preparing meals for families staying at the House, and spreading the word about our mission, these young professionals are committed to making a difference at RMHC and enhancing the family experience for each family who walks in our doors.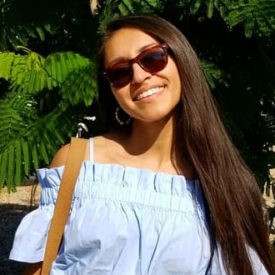 "With other groups, you don't get to see the direct impact you have on the people you serve. When you cook dinner or clean or even just drop off supplies you know that you're impacting the families that are currently staying at the House. It's beautiful that this space is here for families and that I get the honor to be a part of it."
— Charley, RSS Secretary
Connecting with Families

RSS meets regularly throughout the year to prepare and serve dinner to families staying at the Houses, as well as hosting special events, including Halloween and Valentine's Day celebrations. These meals and events provide great support to the families while giving Red Shoe Society members a unique opportunity to interact and connect with the families who stay at RMHC as well as with each other.
Fundraising & Awareness

One way Red Shoe Society members support the House is through fundraising and "friend"raising events throughout the year. Some past events include:
A McNight to Remember Gala After Party
'Strikes & Spares Because We Care' Bowling Tournament
Community Events at Kendra Scott Jewelry, The Brush Bar, Tempe Improv, and Arizona Diamondbacks games
Red Shoe Society Membership
Membership Requirements

Complete a RSS membership application and arrange a tour of the House to learn more about the mission.
Participate in RSS activities. Active members must earn 6 credits annually by completing any combination of the following:

Attending RSS events (monthly dinners, holiday activities, etc.)
Raise $50 in donations to the House (Mystery Box prize procurement, other type of donation worth $50 or more)
Complete two hours of volunteer service at the House

Pay membership dues of $77 annually. This amount coincides with the cost to provide one night of rest for families. Dues are used to support RSS events, maintaining the adopted rooms at the Cambridge and Roanoke Houses, and other House needs as decided by RSS membership.
Benefits

Be a part of a mission-driven organization
Give back to the community during volunteer activities related to Ronald McDonald House
Networking opportunities with like-minded philanthropic leaders
Gain valuable organization and leadership skills