Over 35 years of providing family togetherness
In the early 1970s, Philadelphia Eagles' player Fred Hill's daughter Kim was treated for leukemia at Children's Hospital in Philadelphia. Hill and his family found themselves sleeping in waiting rooms and eating out of vending machines along with several other families who didn't leave the hospital so they could be close to their children during this crucial time.
With the support of the Oncology department and Dr. Audrey Evans, Hill and his teammates began to search for a way to have a "home-away-from-home" near the hospital for these families. The search led to local McDonald's owner/operators who supported the concept and created the St. Patrick's Day Green Milkshake promotion, with the funds going toward purchasing a house near the hospital where families could stay. Thus, the first Ronald McDonald House was established in Philadelphia in 1974 — named after McDonald's famed clown mascot.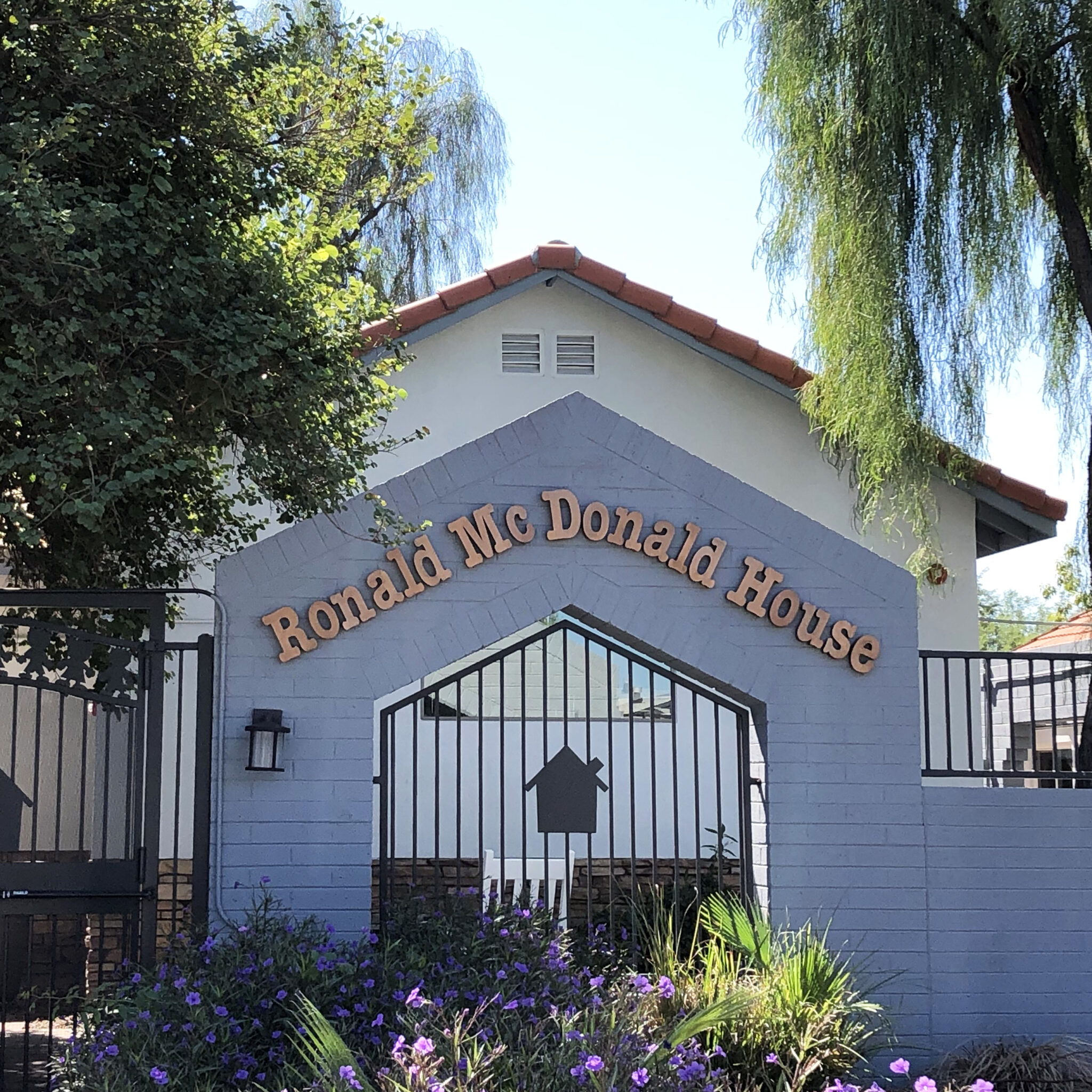 Since opening our doors in Phoenix in 1985, the House has undergone many changes. Scroll through the timeline to see how the local RMHC has grown from one to three Houses, now providing 78 rooms for families traveling to the Valley for medical care for their children.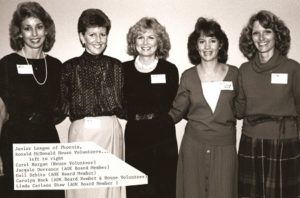 Junior League of Phoenix members Judy Schubert and Suzanne Hanson conducted a feasibility study that found a need for a Ronald McDonald House in Phoenix. They formed a steering committee with pediatric medical specialists, hospital representatives and other key authorities to make the House a reality.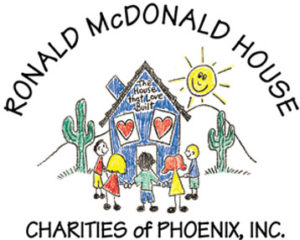 McDonald's restaurant owner-operators of Phoenix and Northern Arizona joined the effort and we officially became the Ronald McDonald House of Phoenix.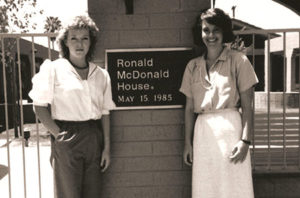 On May 15, Ronald McDonald House Charities of Phoenix opened its doors with 16 guest rooms — the 81st in the continually-growing network of Houses worldwide.
We added 10 rooms and expanded the kitchen, playroom and a new library. We also added a new garden in honor of Gus Kapellas, one of our most generous McDonald's owner/operators.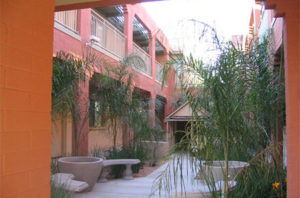 Our third major construction project increased our housing capacity to 45 rooms. The expansion included:
A new free-standing building housing a family room, library and storage room
A two-story housing unit containing four apartments, 16 guest rooms with private bath, a quiet room and laundry facilities
A renovated kitchen and dining room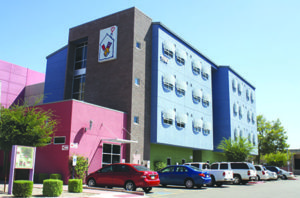 On June 23, we opened a second Ronald McDonald House on the campus of Phoenix Children's Hospital. The 18-room, four-story facility is just steps away from PCH and features a full-service kitchen, dining area, laundry facilities and activity room.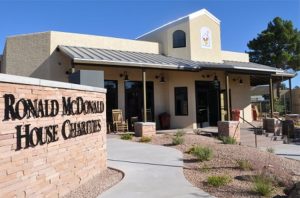 On November 10, we opened our third Ronald McDonald House on the campus of Banner Children's at Desert in Mesa, Arizona, with 16 rooms (including four apartments), kitchen and dining room, laundry facilities and a playground.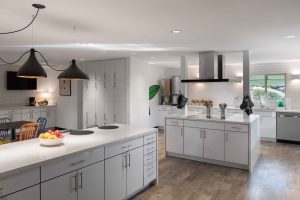 As part of their 50th anniversary, Phoenix International Raceway remodeled the kitchen, dinning and family rooms, and staff offices of the Roanoke House.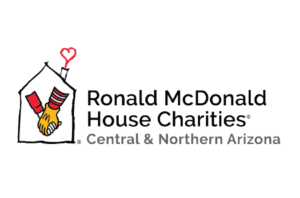 We modified our name to become Ronald McDonald House Charities of Central and Northern Arizona to better reflect the geographic area that we primarily serve.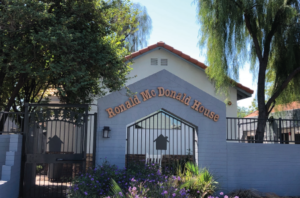 The 12 Jack-and-Jill rooms at our Roanoke House were converted into 6 family suites, and each of our rooms received an updated and new furniture, making our "home-away-home-home" extra cozy. Plus, the exterior of the House got a fresh new coat of paint that transformed the look!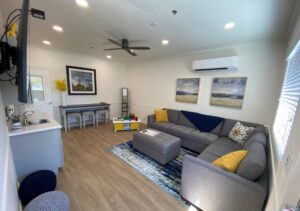 Thanks to a generous grant from the Del E. Webb Foundation, a storage room on the second floor of our Roanoke House was completely remodeled to provide convenient access to a brand-new family room and laundry room.
When the Ronald McDonald House went through a major expansion in 1995, Gus' friends and co-workers wanted to supplement our expansion effort and honor Gus in a way that would be an enduring tribute to him. They raised funds and built a beautiful garden to honor their friend. We call it "Gus' Garden." It is a tranquil place with a small fountain where families can sit and enjoy the trees, flowers and beautiful sky.
There could be no more fitting way to honor a man who has been generous, kind and supportive to literally thousands of people. His honorable treatment of those around him is well-known throughout the Valley, and his kind, unassuming manner brings love and respect from all who knew Gus.
It would be impossible to list all the things that Gus did for the House. He is part of everything we have done here, from the bricks and mortar, to the fundraising, to the love that really does permeate the House. Where there was a need, Gus was there – physically, financially and most importantly emotionally. Sadly, Gus passed away in August 2015. However, his legacy will live on and his wonderful spirit will continue to help thousands who call the House their "home-away-from-home."