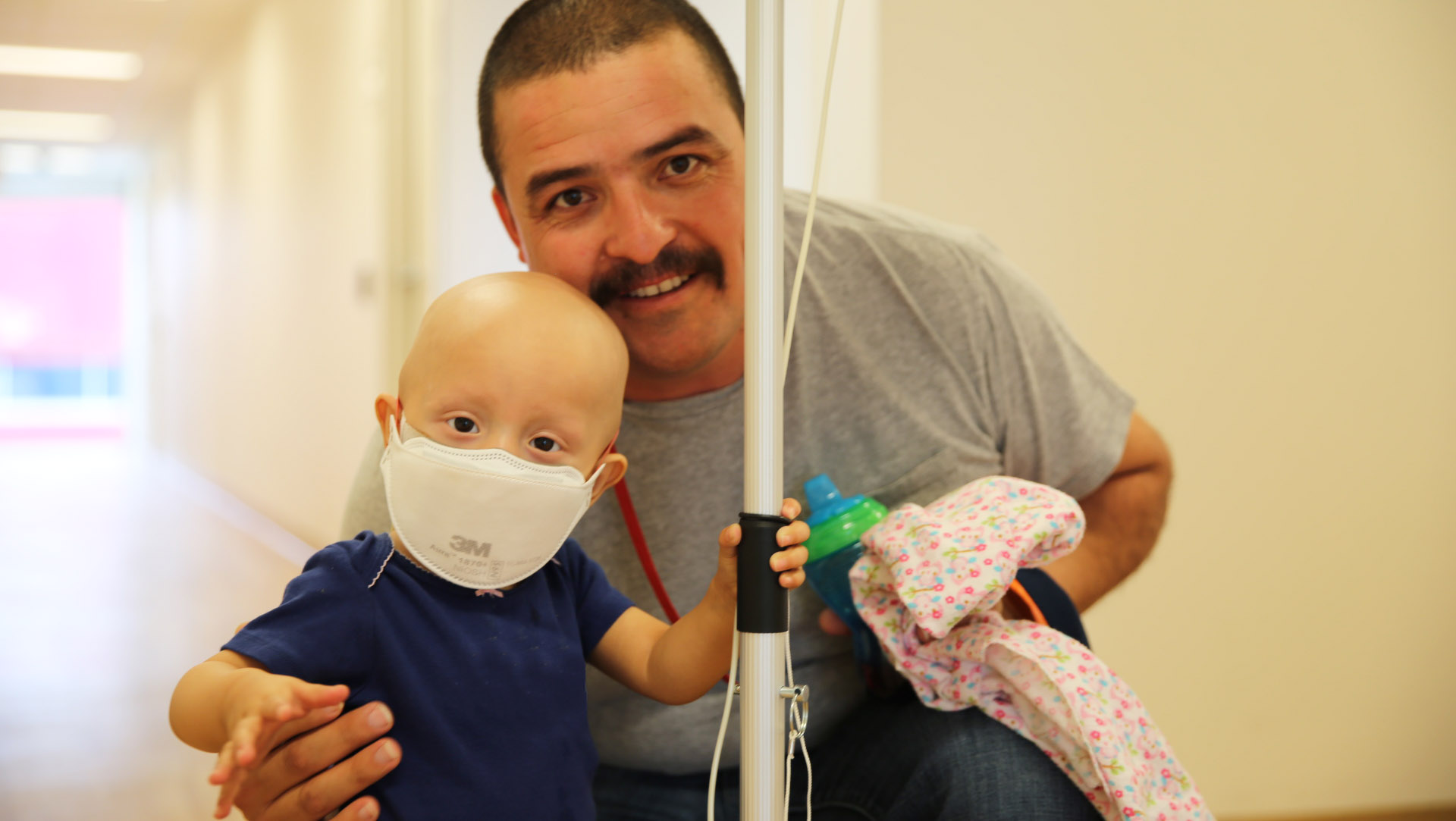 30 Nov

Family Staying Strong: Itzel's Story

With a friendly wave down the hallway, you would never guess that one-year-old Itzel was fighting a hard battle. Diagnosed with neuroblastoma, she is preparing for 12 sets of radiation to treat the cancer. Through it all, Itzel's dad, Manuel, describes his daughter as his "toughy" one. "She's been really strong through all this," he said.

While part of the family finds solace at the Ronald McDonald House after days spent at the hospital, the rest of Itzel's family, including her mom, three brothers, and twin sister, are back home in Flagstaff, Arizona. Itzel keeps in touch with them via FaceTime, with an infectious smile and lots of giggles when she sees her siblings.

Even though the length of her treatment is unclear, Itzel's parents are committed to making sure there is always a family member by her side, every step of the way. Through the uncertainty, the Ronald McDonald House makes that possible and serves as a stronghold. "I'm going to remember that we had a place to stay," said Manuel. "That I could leave home, that I could leave my wife, my girl here, safe. It's been hard, but it's all worth it."

For Itzel's family, the Ronald McDonald House guarantees family togetherness. You can provide this same comfort for other families going through similar situations by donating to the House today.