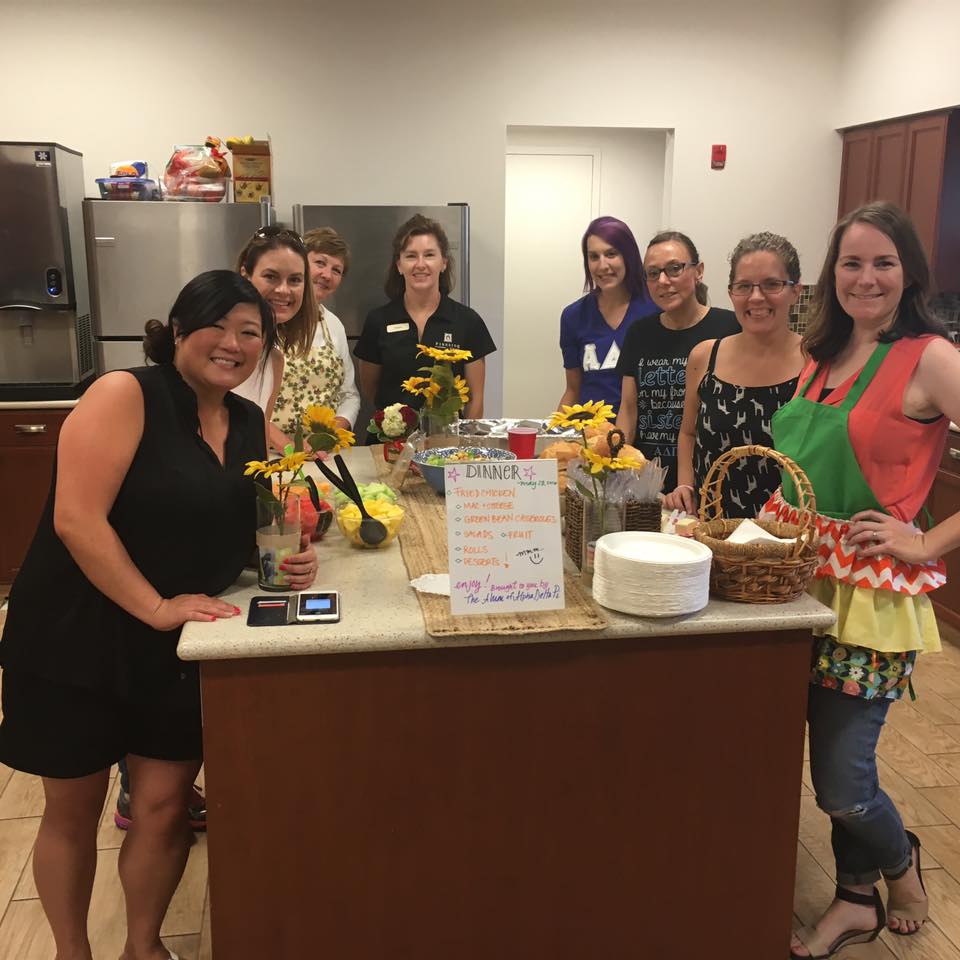 05 Feb

Shining a Light of 35 Years with Alpha Delta Pi

February 5, 2020

Ronald McDonald House Charities of Central and Northern Arizona has become a "home-away-from-home" for so many thanks in large part to the giving hands and hearts of our volunteers. Since opening our doors in 1985, the women of Alpha Delta Pi have been steadfast supporters the House.

Collegiate and alumnae members combine to volunteer at least twice a month. From preparing dinners and cleaning and organizing the House, to volunteering at fundraisers, collecting toys during the holidays, and renovating a room at the Roanoke House, they have done it all. "We love the wide range of opportunities there are for our members to get involved both as college students and alumnae, regardless of budget or time," ADPi alumna Jamie Killin shared.

A special memory for the chapter was renovating a room in 2018. They took pride in creating a calming and relaxing environment for the families, but also treasured the community they formed as a group. "It brought together so many of our members for a common goal – from new Alpha Delta Pi members to those who were initiated over 50 years ago," Jamie said.

ADPi members value the services the House provides our community both locally and nationally, sharing that several members of the group have even used a House themselves. THANK YOU ADPi for 35 years of service to the House!