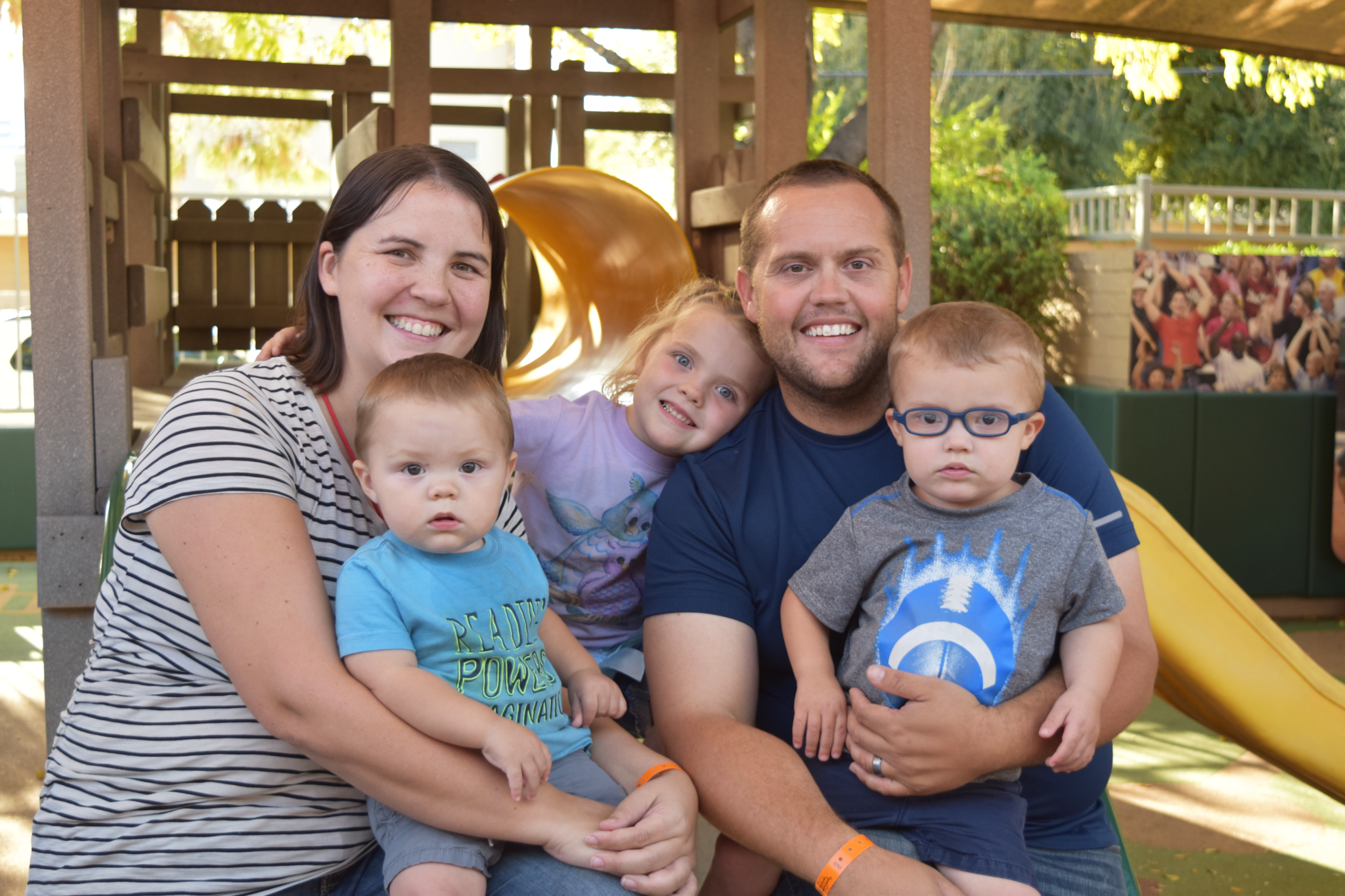 05 Feb

Sharing Moments of Togetherness: Titus' Story

February 5, 2020

Before his third birthday, Titus had already endured over 20 medical procedures that required anesthesia. In search of a diagnosis for his heart condition and other medical issues, parents Stephanie and Steven have packed up their family for road trips from Lake Havasu City to Phoenix countless times, sometimes as often as every two weeks, for over three years. But there has been one dependable aspect of each nerve-wracking trip — the Ronald McDonald House Charities of Central and Northern Arizona. "Ronald McDonald House has always been here," Steven said. "It has always been that safe refuge for us through the chaos that has been our son's medical issues."

Beyond medical needs, the family is committed to making sure that their trips to the House are filled with many happy memories for Titus, along with his big sister, Naomi, and little brother, Lucas. "We can come here for Titus, but there's peace for everybody," Stephanie said. From spending time together on the playground or taking the opportunity to use the House's Phoenix Zoo tickets, the family tries to add a fun experience to each visit. "Ronald McDonald House helps give us normalcy for our family," Stephanie said. "I want them to have good memories of this time and of us being together as a family."

The family has stayed at all three Houses in the Valley, and they expect to make many more visits, where they will always find a "home-away-from-home" at Ronald McDonald House. "In all the chaos of having a child who has lots of medical needs," Stephanie said, "This is our other home."

Your donation to RMHC of Central and Northern Arizona gives families a place to call home when seeking medical care in the Valley. Make a gift today to help Titus and other families like his.