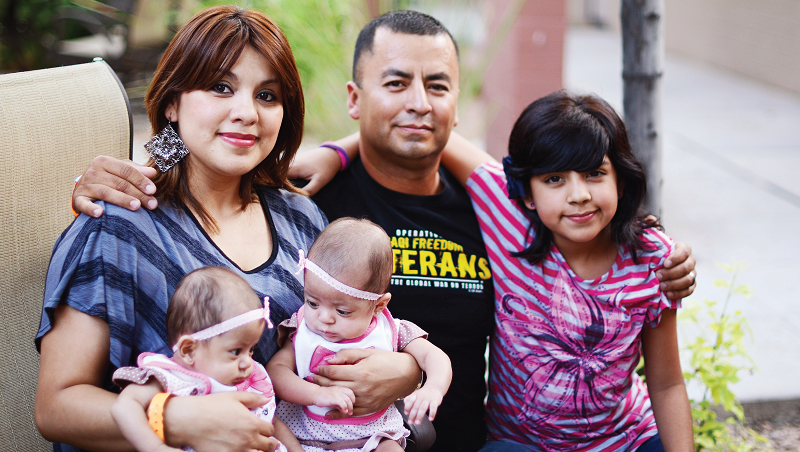 05 Aug

Serving Families Across Arizona

August 5, 2020

In 2019, 89% of the families we served were Arizona residents, often traveling to the Phoenix area for medical care for their children that is not available in their home communities. With world-class medical facilities across the Valley, Ronald McDonald House Charities® provides families with the opportunity to seek out the best medical care for their children without having to worry about where they will stay while they are far from home.

Phoenix Children's Hospital (PCH) social worker Jenifer Espinoza works with many families who depend on the House during their children's treatments. "Most often, families travel to PCH for specialty care, such as transplant, oncology, etc.," she said. "Many of the communities our families travel from are limited with medical options and PCH offers higher levels of care and specialty care for their children."

While families are far from home and often dealing with high-stress scenarios, the House provides families the wrap-around resources they need so that they can focus on what matters most – each other.

Patty Zowada, a social worker in the NICU department at Cardon Children's Medical Center knows firsthand the impact the House has for families. "It has been a lifesaver for our families, particularly those who live in Yuma, Northern Arizona, and the White Mountains," she said. "The support of the House means that families have a much better understanding of their babies' care and medical issues, they have a closer bond with their baby, and are much better prepared to take them home."

During the pandemic, our relationships with our hospital partners and social workers have become even more imperative. Together, we have been able to continue focusing on the families with the greatest needs, including high risk pregnancies, NICU patients, children receiving cancer treatment, and those awaiting transplants.

While we are proud to serve families from across Arizona and beyond, we know that it truly takes a village to make our mission possible. That village includes social workers like Jenifer and Patty, our hospital partners, and supporters throughout the community. THANK YOU for making our House a "home-away-from-home" for every family who needs us.