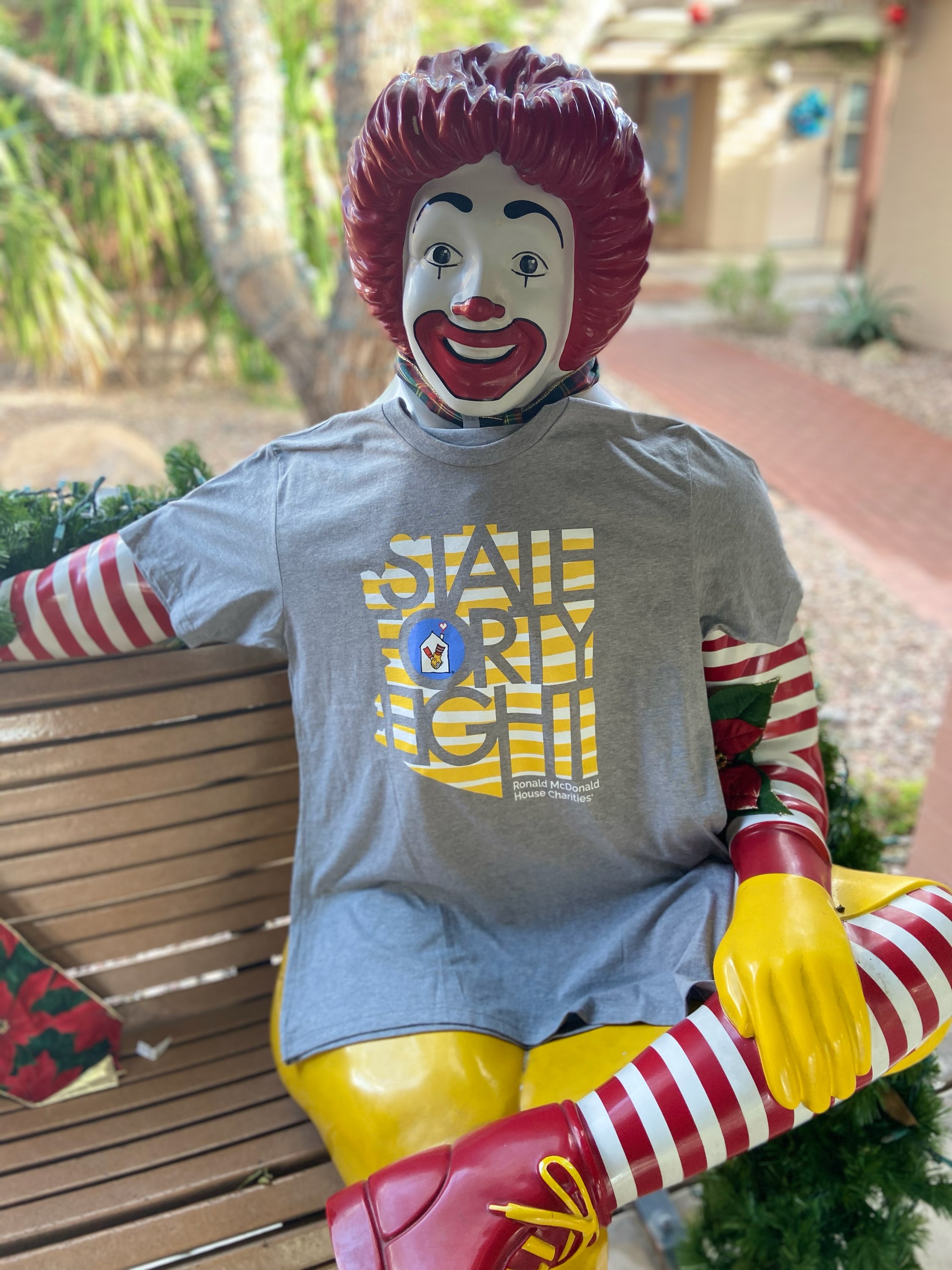 11 Dec

RMHC + State Forty Eight Collaboration

We are excited to be partnering with Arizona's very own State Forty Eight for this exclusive RMHC t-shirt! For $25 each, you can show your support for Ronald McDonald House Charities! Even better, proceeds from each shirt support our mission of keeping families together and close to the medical resources they need for their children.

LIMITED SUPPLY AVAILABLE – get yours while supplies last!

Click Here to Purchase a Shirt

All orders must be picked up at the Roanoke House (501 E Roanoke, Phoenix, AZ 85004). After receiving your order, an RMHC staff member will contact you to confirm pick-up.

If you need your order shipped for an additional fee, please contact Jami Carlson at jcarlson@rmhccnaz.org or (602) 798-5099 to make arrangements.