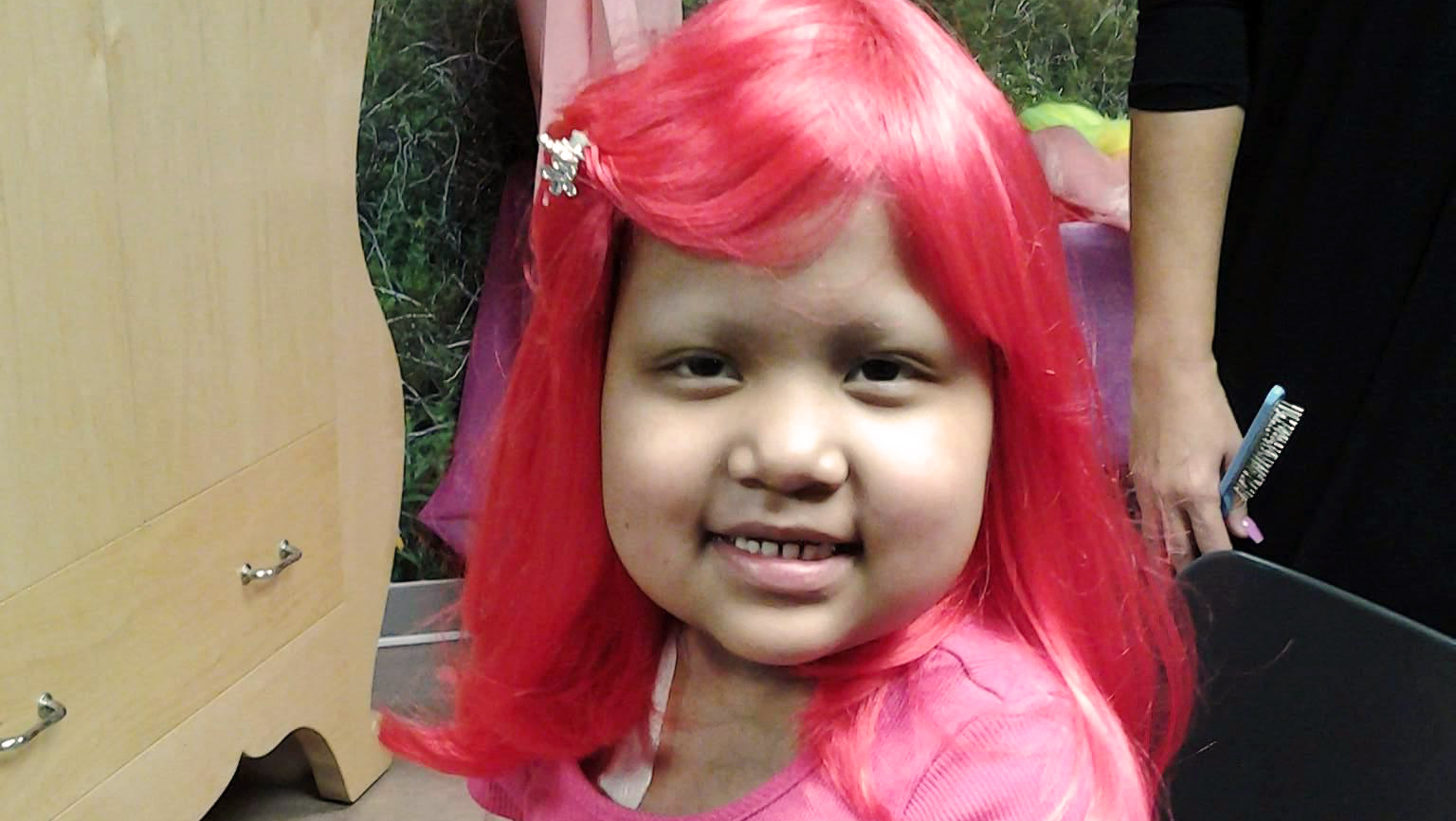 30 Nov

Keeping Her Spunk: Dareece's Story

Just like many little girls, Dareece loves painting her nails and doing girly things. But what makes Dareece's story different from other kids her age is that she spent her sixth birthday in the hospital being treated for cancer.

Dareece was diagnosed with neuroblastoma, a childhood cancer. After the removal of a cancerous tumor, Dareece still faces a long battle. Since the chemotherapy treatments have weakened her immune systems, she's been in the hospital for several months.

Faced with this emotionally and physically consuming battle far from their home in Tuba City, Arizona, Dareece's mom, dad, and little brother, Tyson, turned to Ronald McDonald House for temporary housing. "I really like this place," Dareece's mother, Tammie, said. "I had nowhere to go. I don't have any family members here."

Through the struggle, six-year-old Dareece has not lost her spunk. Even though she may have lost her hair during chemotherapy, you can now spot her sporting fun colored wigs through the hospital hallways.

Though the journey isn't over for Dareece and her family, the Ronald McDonald House continues to be a place for the family to heal and enjoy time together. "All our lives were just turned around when she got diagnosed," Tammie said. "We just have to focus on her to get better."

While Dareece's family leans on support from Ronald McDonald House, you can support our mission of keeping families like hers close.