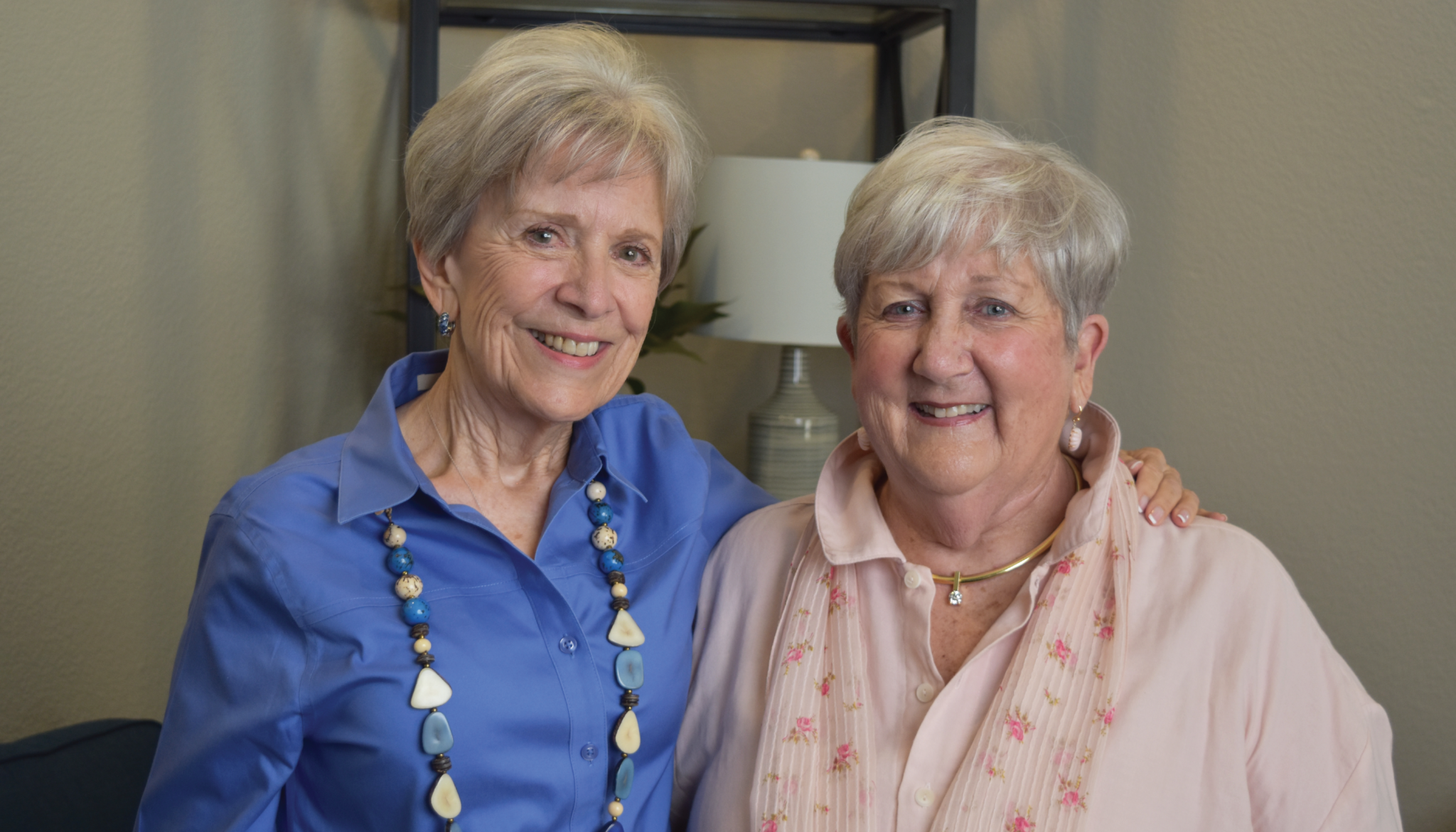 06 Mar

The Women of the House: An Interview with Suzanne and Judy
Summary
In celebration of Women's History Month, we're shining a light on two of the most important women in OUR history - co-founders Suzanne Hanson and Judy Schubert.
In celebration of Women's History Month, we're shining a light on two of the most important women in OUR history – co-founders Suzanne Hanson and Judy Schubert.
Describe the moment that inspired you to start a Ronald McDonald House in Phoenix.
Suzanne: In 1978, my sister's son Marc (9), was diagnosed with and ultimately died of leukemia.  They lived near Athens, GA and he was treated at Egleston Children's Hospital in Atlanta. The Atlanta Ronald House was not yet completed so they slept in Marc's room, etc. The family was separated for long periods of time which caused additional stress. If only there had been a Ronald McDonald House! This made me wonder if we had such a place in Phoenix and it turned out we did not.
Judy: I was rocking babies in the NICU at St. Joe's and saw families sleeping in their cars in the parking lots. Then when Suzanne and I asked Dr. Baranko, a pediatric oncologist, where his patients stayed, he replied, "We refer them to some motels on Van Buren that aren't too far away." We looked at each other and nodded our heads. We knew we had the answer.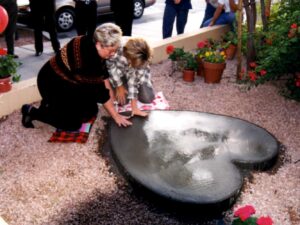 How important was your partnership with each other in bringing your dream to life?
Judy: We were close friends who blended our talents and revved up our enthusiasm. To say we were POSITIVE this would work in our generous community is putting it mildly. We were always on the same page. And we were determined!
Suzanne: Judy and I worked together well because we both bring different strengths to the partnership.  We were close friends with respect for each other prior to this (ad)venture and so able to make it good fun as well.
Although you led the charge, a lot of people helped you on your journey. What did this experience teach you about the power of community?
Judy: Our community is the most generous of any in the world. We gathered first a Junior League committee followed by a community board consisting of people who could make the House a reality: leaders in the hospitals, heads of companies, people who loved fundraising, medical personnel, moms and dads and kids, architects and builders, and off we went. The glorious thing is that all these years later the community continues to join hands and help when asked.
Suzanne: So many Junior League friends and community members from many business fields were instrumental in the success of bringing the house to fruition. We would not have a House without them.  It makes me completely appreciate their willingness to share their skills and perseverance for the many families the House serves. Many of these wonderful people are still good friends.
At what point did you realize the impact of what you created?
Judy: Initially it was probably the day the House opened. Over the years, and now three Houses later, hearing the numbers of families served always makes me shake my head while my heart swells.
Suzanne: The first thrill was when we finally had families staying at the House. Even today I love hearing the number of families that have been helped and am so grateful that we were able to be a part of this gift to these precious families who need support.
When you visit the House now or hear about stories of guest families, what is your overwhelming emotion?
Judy: Thank you, God, for letting me be part of this wonderful, magical place. 44 years ago we wrote the project proposal; today I love this place more than ever. The staff is the best in town. The Board loves these kids and families like their own. Love abounds.
Suzanne: Gratitude. For everyone who worked so hard in the past and present – staff and volunteers.
In 2021, Judy and Suzanne were named the individual Heart of the House Honorees. Watch the video to learn more about their tremendous impact at Ronald McDonald House.