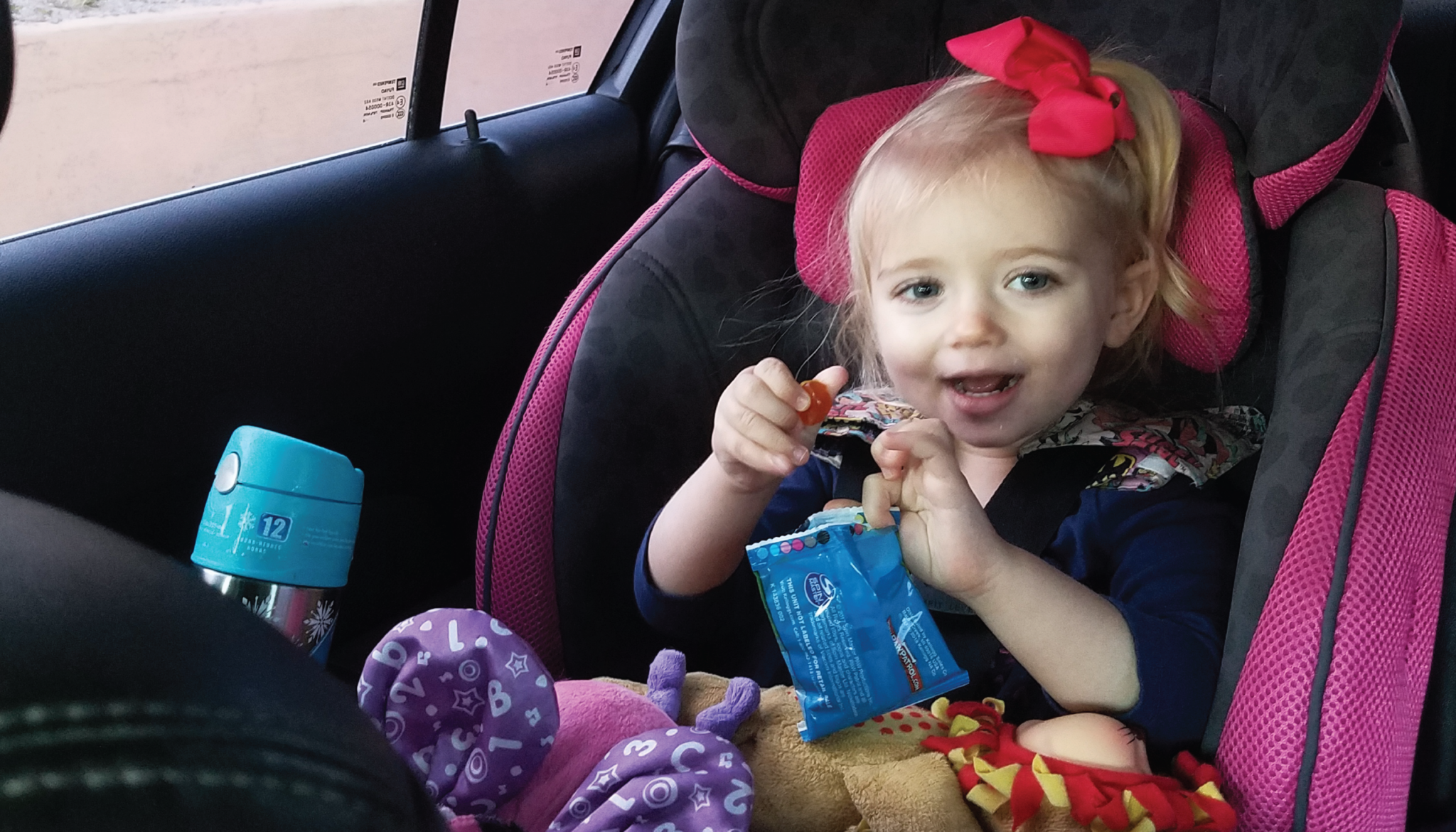 18 Jan

Day in the Life: The Stein Family

Families come to Ronald McDonald House for many reasons and each story is unique. Learn from mom Heather what a typical visit looks like for her Bullhead City family, who has made 18 visits to the House.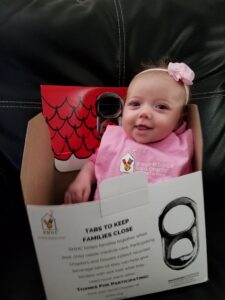 6:20 am | I am up with my alarm, dressed, and ready to face the day and wake the rest of the house.
6:40 am | In a flurry of activity, I wake my two youngest, make breakfast, brush teeth, comb hair, dispense medications and pack up everything they
need for school.
7:25 am | School drop-off, where I let teachers know, we will be out of town and the kids might be a little sad or need a little bit of extra attention.
8:00 am | Back home I pack the car with luggage, Sadie's medical equipment, and medicines. Next, I pack the other children's gear to stay with my parents while we head to Phoenix for appointments or procedures.
9:00 am | Drop everything off at my parent's house, gas the car up, and finally, get on the road to Ronald McDonald House.
11:00 am | Halfway to Phoenix, we stop to stretch our legs and have a quick lunch and a restroom break.
1:00 pm | We finally arrive at Ronald McDonald House in Phoenix. Sadie says hi to all her "friends" that work there and takes several pictures with the Ronald McDonald statue, which she calls Uncle Ronald. Before we take a nap, we set up all her monitors and machines that help her breathe, and unload her medications.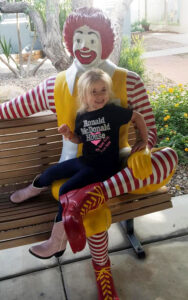 3:00 pm | Time to head over to the hospital for Sadie's first appointment. Thankfully, Ronald McDonald House is just minutes away.
5:00 pm | We are exhausted, and happy to head back to Ronald McDonald House for dinner. The dinners the House provide always vary a lot, which helps with my picky eater.
6:30 pm | Get Sadie in her pajamas and settled in for a bedtime story and then I hook her up to all her machines and try and get some sleep.
6:30 am | An early start as we get ready for the day. Time for morning meds, then on to breakfast before we hit our morning appointments. We usually try and fit in several appointments each visit.
8:00 am | Head to the hospital for the rest of Sadie's appointments.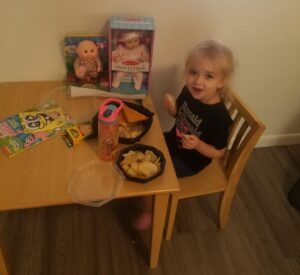 9:30 am | With Sadie's appointments complete, we get gas and stop for a special treat, even though Ronald McDonald House always spoils Sadie!
11:00 am | Time to pack the car, clean our room and check out. Sadie says goodbyes to all her friends who spoil her yet again and take one last
picture with Uncle Ronald.
1:00 pm | Halfway home we stop to stretch our legs, have a quick lunch, and a restroom break.
3:00 pm | We arrive home weary with just enough time to unload the car and reset Sadie's machines up. Back in the car, we race to pick up the older kids from school and try to settle back into everyday life at home.