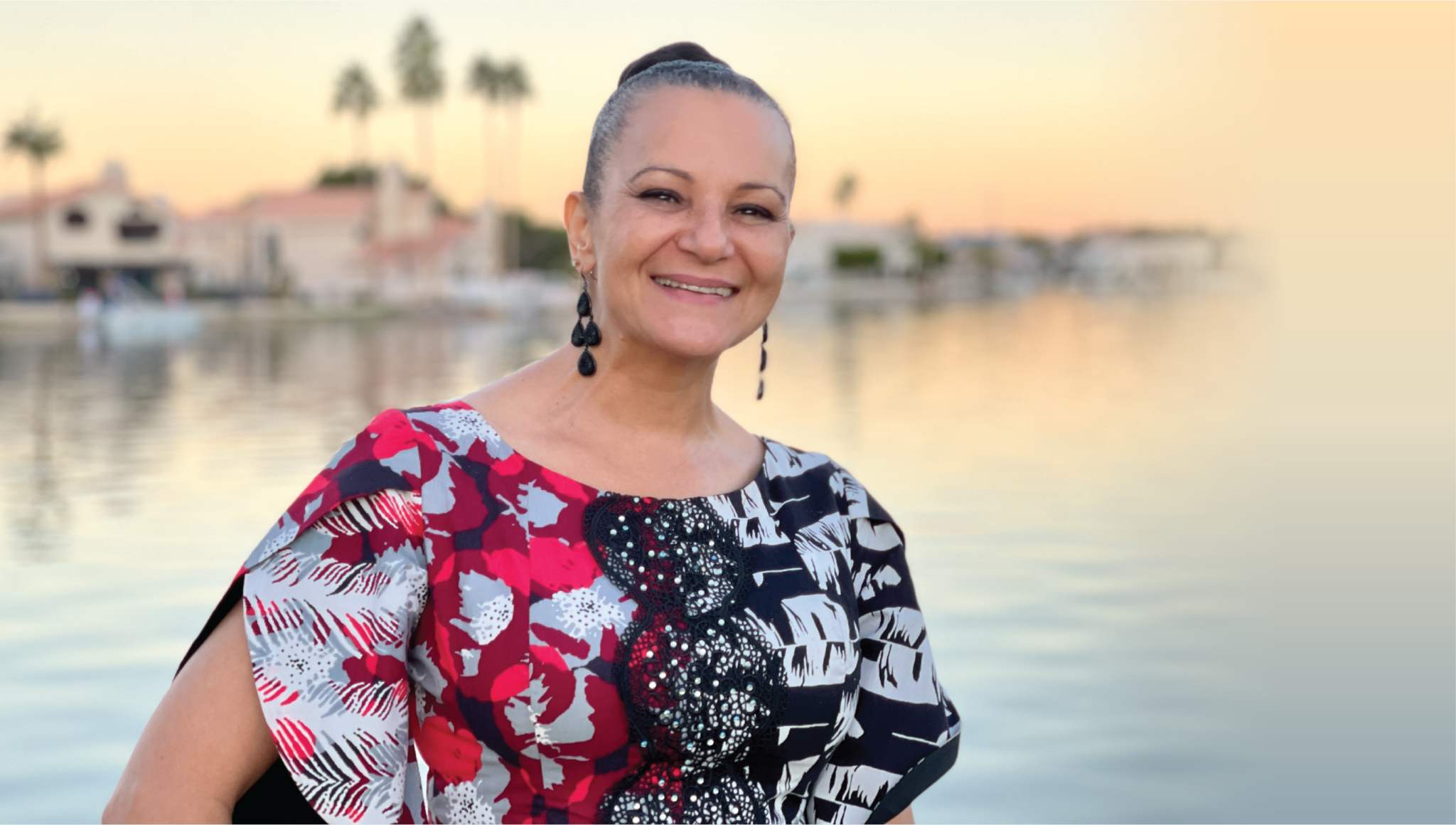 25 Feb

Giving From the Heart

DONOR SPOTLIGHT: CHIKO SWINEY

Along with being an attorney at CopperPoint Insurance Companies, Chiko Swiney is a huge champion for the Ronald McDonald House. Whether serving as the chair of our board of directors, leading fundraising events as a co-chair, or serving up delicious meals as part of CopperPoint's Big Macs dinner group, Chiko has a true heart for our mission.

How many years have you been involved with the House?
I have been involved with Ronald McDonald House since 2007. I started out as a volunteer with the CopperPoint dinner service group the Big Macs. 

What was your first impression of Ronald McDonald House?
I immediately fell in love with the House and the mission. The House was so warm and welcoming. The staff was so kind and friendly. I was moved by the stories of the families caring for their sick children – the strength and resilience they showed. I was so honored to be able to help ease their burden by helping to prepare a warm meal for them to come home to at the end of a long and emotional day at the hospital.

There are so many incredible non-profits in Arizona. Why do you choose to continue supporting Ronald McDonald House?
I choose to continue to support Ronald McDonald House because it is an amazing organization that provides for the needs of the families who are going through so much while caring for their sick children. The mission is very near and dear to my heart.

What is your favorite meal to prepare for families as a Dinnertime Hero?
The CopperPoint Big Macs have so many wonderful talented cooks/volunteers and we love to switch up the menu always ensuring that the food is hot, fresh, home-cooked, and delicious – and of course a balanced diet – something for the families to look forward to at the end of the day.

How do donations make a difference for families?
Donations make a world of difference – it helps us continue to provide a warm, comfortable, safe, and welcoming place for our families.

What inspires you most about the work of Ronald McDonald House?
What inspires me most about Ronald McDonald House is the sheer number of families that are touched by the work we do. It truly is "the House that love built."

What is the best advice you ever received?
The best advice I ever received was "It is in giving, that we receive." – St. Francis of Assisi

Where does your spirit of philanthropy come from?
My spirit of philanthropy comes from my faith in God.