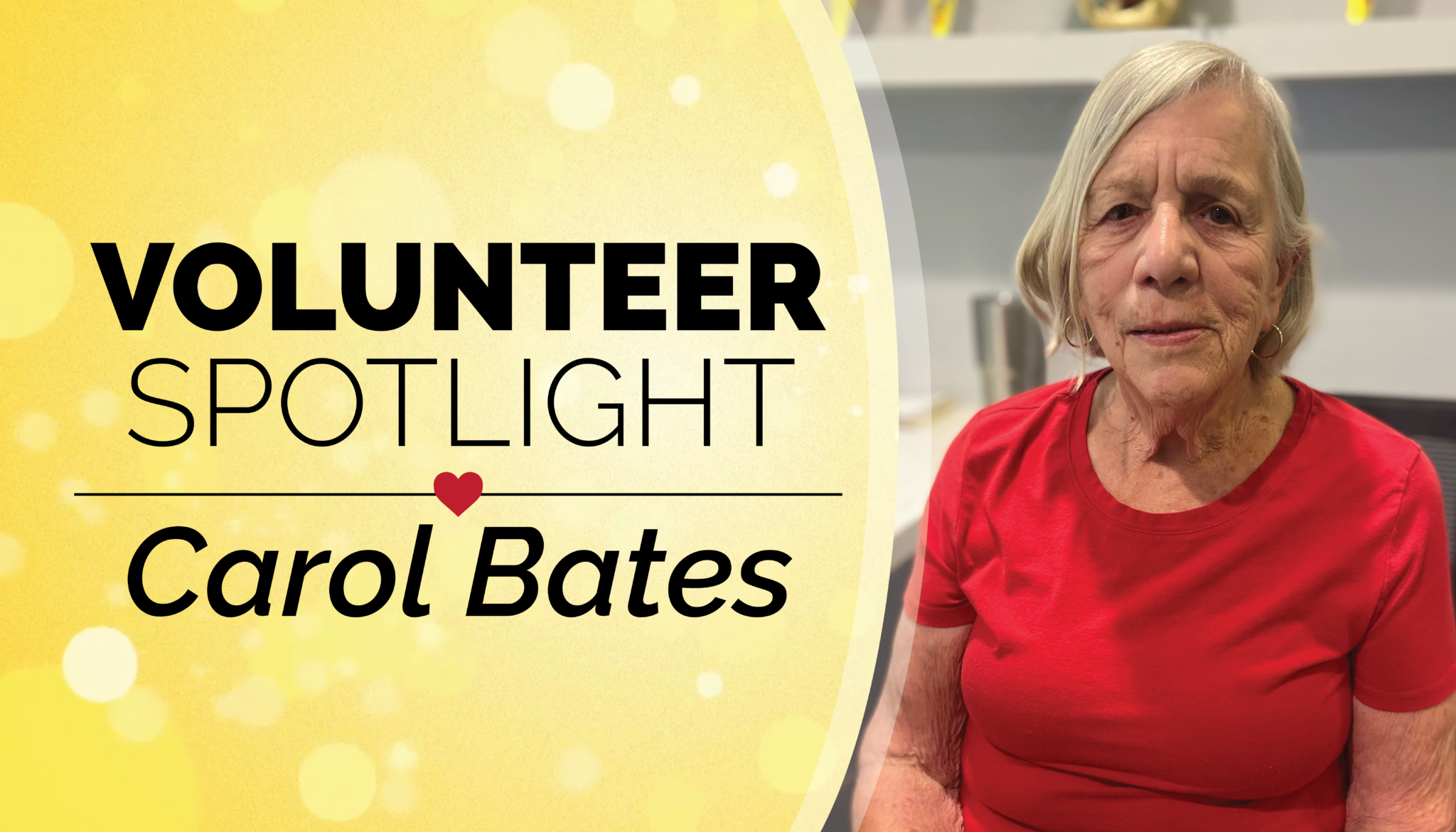 11 Apr

Medicine for the Heart

VOLUNTEER SPOTLIGHT: CAROL BATES

Carol is a longtime friend of Ronald McDonald House, first volunteering at the House in Kansas City. We were so excited to welcome her into our volunteer family when she moved to Arizona. Carol serves as our front desk volunteer on Mondays and Fridays.

In honor of Volunteer Appreciation Month, we shine a light on her generous service to the House.

What drew you to Ronald McDonald House?
My youngest granddaughter was diagnosed with stage four neuroblastoma when she was six months old. She had eight rounds of chemo between six months and 13 months. She is now 23. She graduated from the University of Miami School of Music last year. She's had a lot of challenges in her life.

So they didn't really qualify for Ronald McDonald House because they lived in Chicago and the hospital was right there, but I saw the parents trying to maintain a sick child with a home. So, this is a project that is near and dear to my heart.

What do you like most about volunteering?
I'm an Aquarius, so people are kind of like my medicine. If I'm not around people, meeting people, and doing things with people I just feel very useless.

I know everybody's ideal is 'Oh, I'll retire and just lie at home.' You don't do that, believe me. And if you do, you turn into an old person. Seriously.

What makes Ronald McDonald House special?
I've seen, both in Kansas City and here, how grateful the people are, what a relief it is for them. When they call and ask questions like, 'Well, what does it cost to stay there? What about meals?' It's such a relief for them. It's such a gift for them.

I'm amazed at how many people donate, but yet I'm not amazed because it's such a worthwhile thing. Probably for me, the most worthwhile nonprofit there is.

If someone is interested in getting involved in volunteer work, what advice would you give them?
I think you should analyze what your interests are, what your skills are, and how you can best contribute to an organization. You have to be passionate about what you're volunteering for.

The biggest thing people get out of it is you don't get paid, but people thank you. You feel like you're contributing to the world. That to me is the biggest payback.