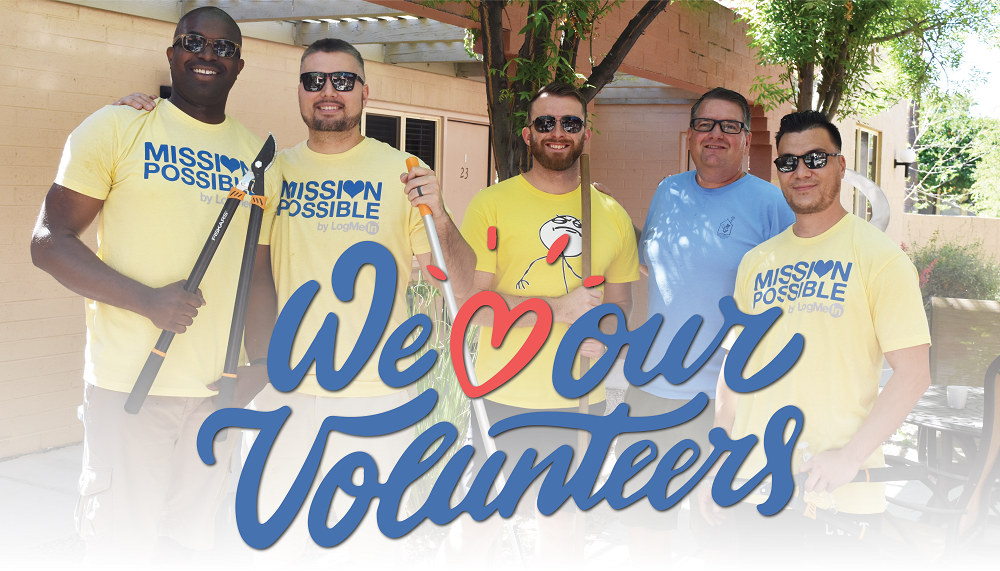 20 Apr

Volunteering is a Work of Heart

April 20, 2021

Ronald McDonald House Charities® of Central and Northern Arizona (RMHCCNAZ) is ecstatic to spend the month of April celebrating our fabulous army of volunteers in honor of Volunteer Appreciation Month! From keeping our spaces spick and span to providing meals for families as part of our Dinnertime Heroes program, our volunteers are an essential force in bringing our mission to fruition.

"Simply put, we could not provide a 'home-away-from-home' without our amazing volunteers," RMHCCNAZ CEO Kerry Schulman shares. "They bring such genuine love and joy to our Houses and we are so grateful they choose to share their time and talents with us."

Before the pandemic hit, the volunteer program was off to a record start. Our cohort of volunteers, including over 160 individuals and groups, donated over 3,500 hours of time from January to March 2020 alone.

But when our volunteer program paused to ensure the safety of both guests and volunteers themselves, our dedicated supporters continued to find creative ways to support the families we serve. Volunteers sent in hundreds of Love Notes to share their love and support with the families at the House. They recorded thoughtful videos as part of our newly created Family Fun Time video project. And some even committed themselves to make making weekly meal deliveries to ensure our Dinnertime Heroes program continued.

"It has been inspiring to see how our volunteers have continued to step up in support of our guest families in new and creative ways," Kerry said. "Their love for this organization and, most importantly, the families we serve, has been truly inspiring. The House is a special place, and we owe so much of that to our volunteers."

We are eager to hear the laughter and feel the contagious joy of our volunteers in all of our three Houses very soon. Until then, from all of us at Ronald McDonald House®, THANK YOU for your support!