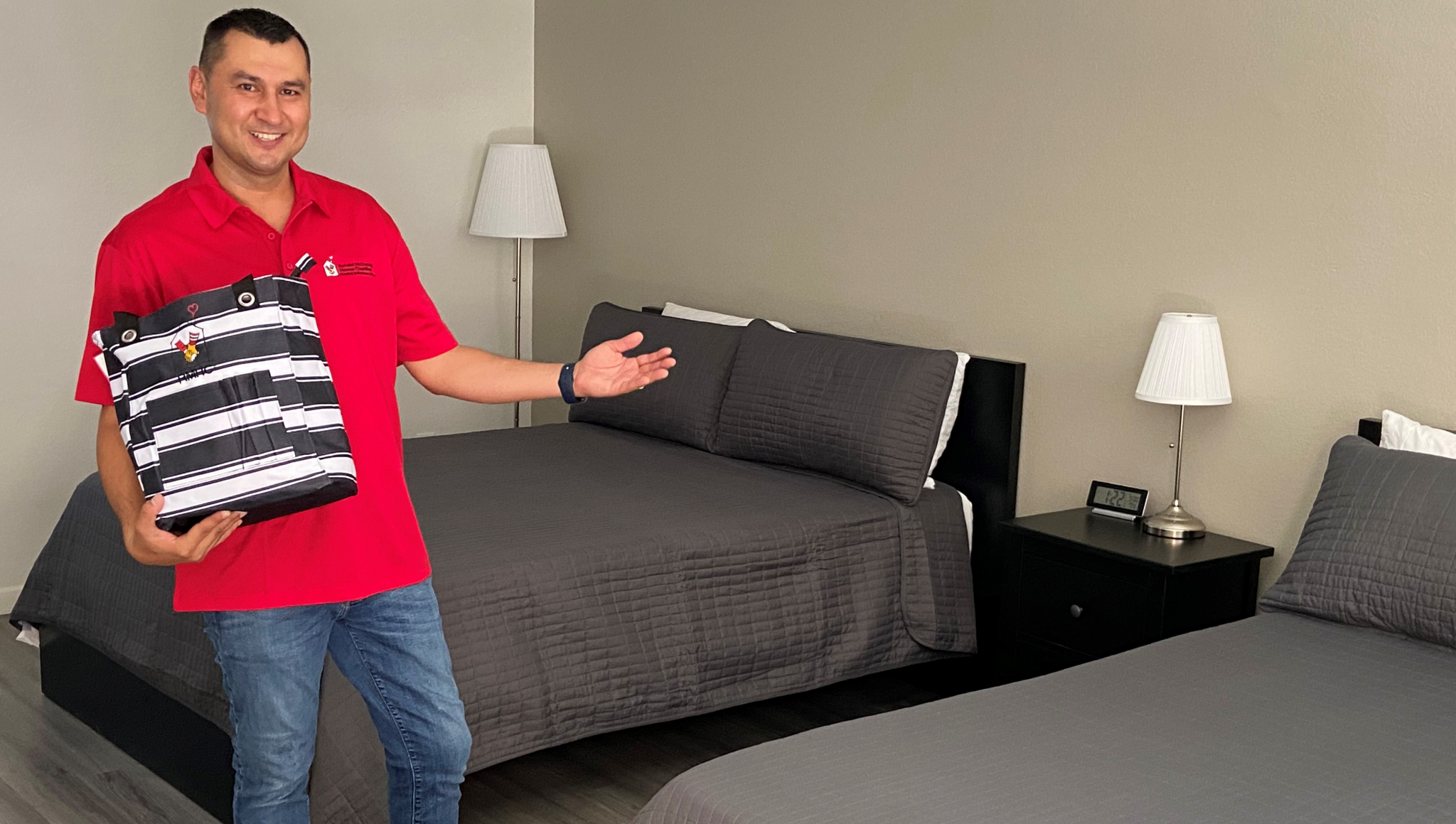 04 Oct

Tearing Down Walls to Serve More Families

As the original House in Phoenix, and the largest of our three Valley homes, Roanoke House has received a lot of love over the years. All that love had taken its toll, and we knew it was time to refresh the space to bring this beloved House up to date.

We were able to take advantage of the downtime imposed by COVID-19 to give Roanoke House the renovation it needed.

One of the most significant updates was the remodeling of smaller guest rooms with shared baths into larger suites to accommodate the varying needs of our families. Before the pandemic, some families needed to share a bathroom during their stay, which made it harder for them to fully decompress. Once COVID hit, we had to stop using those rooms altogether to adhere to safety protocols.

Thanks to generous donations from local McDonald's owners and operators, these spaces are now family suites — perfect for housing larger families and those with particularly long stays.

Today, Roanoke House boasts 25 guestrooms, 7 apartments, and 6 family suites. The whole building has been painted from top to bottom, inside and out. It got new floors, remodeled bathrooms, and new mattresses, furniture and accessories in every room.

Most important of all, our new and improved Roanoke House is back up and running, offering families with ill or injured children a "home-away-from-home" where they can rest, recharge and reconnect.

To sponsor a room at Roanoke House, contact Kerry Schulman at kerry@rmhccnaz.org.