Get your kids involved with family togetherness
Get those creative juices flowing in honor of the House! We're looking for some family art to decorate the House walls and to provide gratitude cards for our amazing donors and supporters, or in other words, Art from the Heart. We want these pieces to represent the heart of the House – our families.
We invite children of all ages to submit their artwork that reminds them of Ronald McDonald House. This can be anything from a message of thanks, a family memory shared together or a depiction of what the House means to your family. We're also looking for holiday themed pieces! (Nothing says family like Thanksgiving!) Feel free to use marker, colored pencil, paint, or another medium that inspires YOU!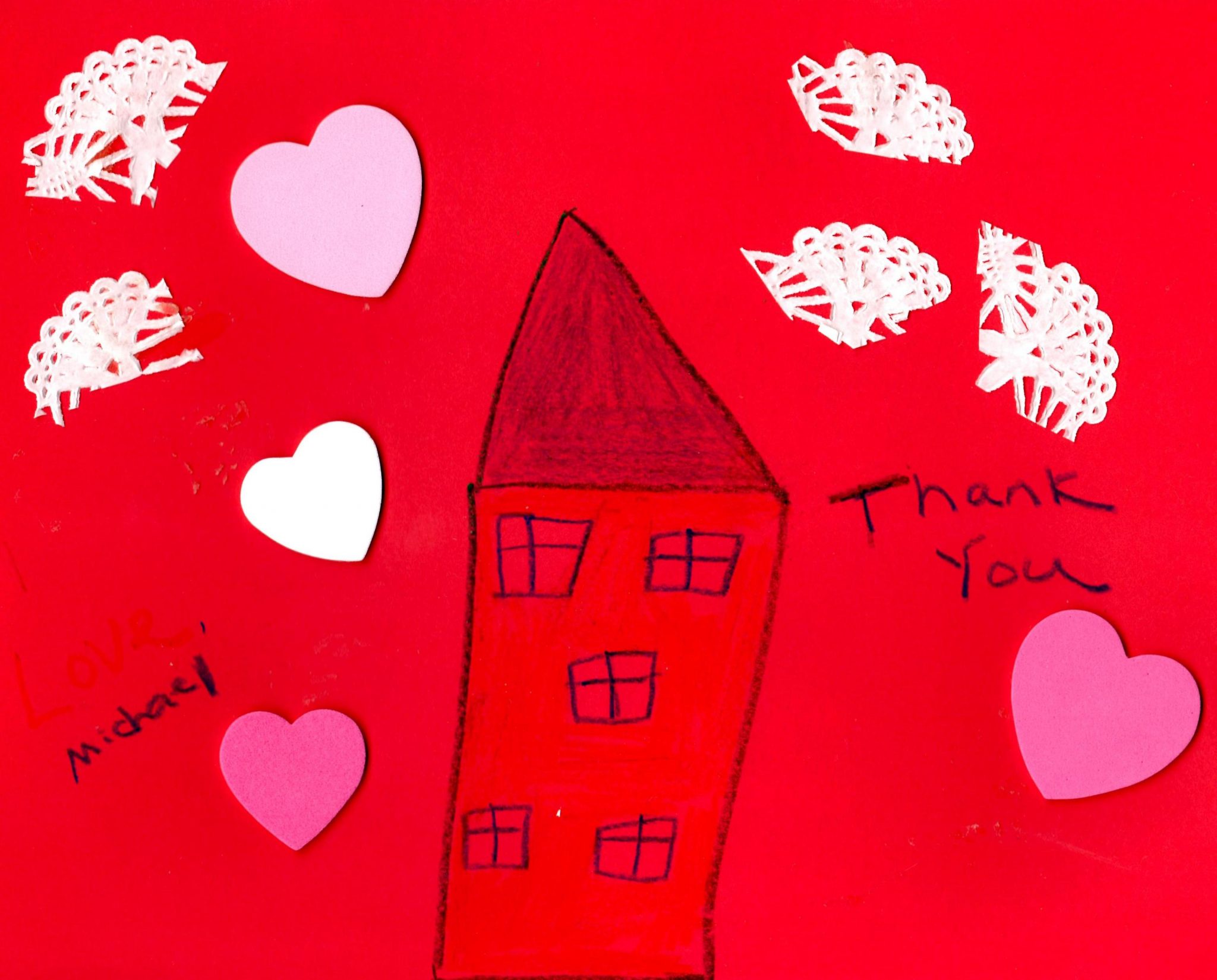 How do I submit artwork?
Mail your completed artwork to the House and include the artist's name, age, and hometown.
Ronald McDonald House Charities of Central and Northern Arizona
Attn: Development
501 E. Roanoke Avenue
Phoenix, AZ 85004
What is the deadline?
There isn't one! We welcome submissions all year long!
I have additional questions.
We'd be happy to answer your questions! Please reach out to the Development team by emailing development@rmhccnaz.org.
By submitting artwork you are agreeing to our Terms and Conditions.