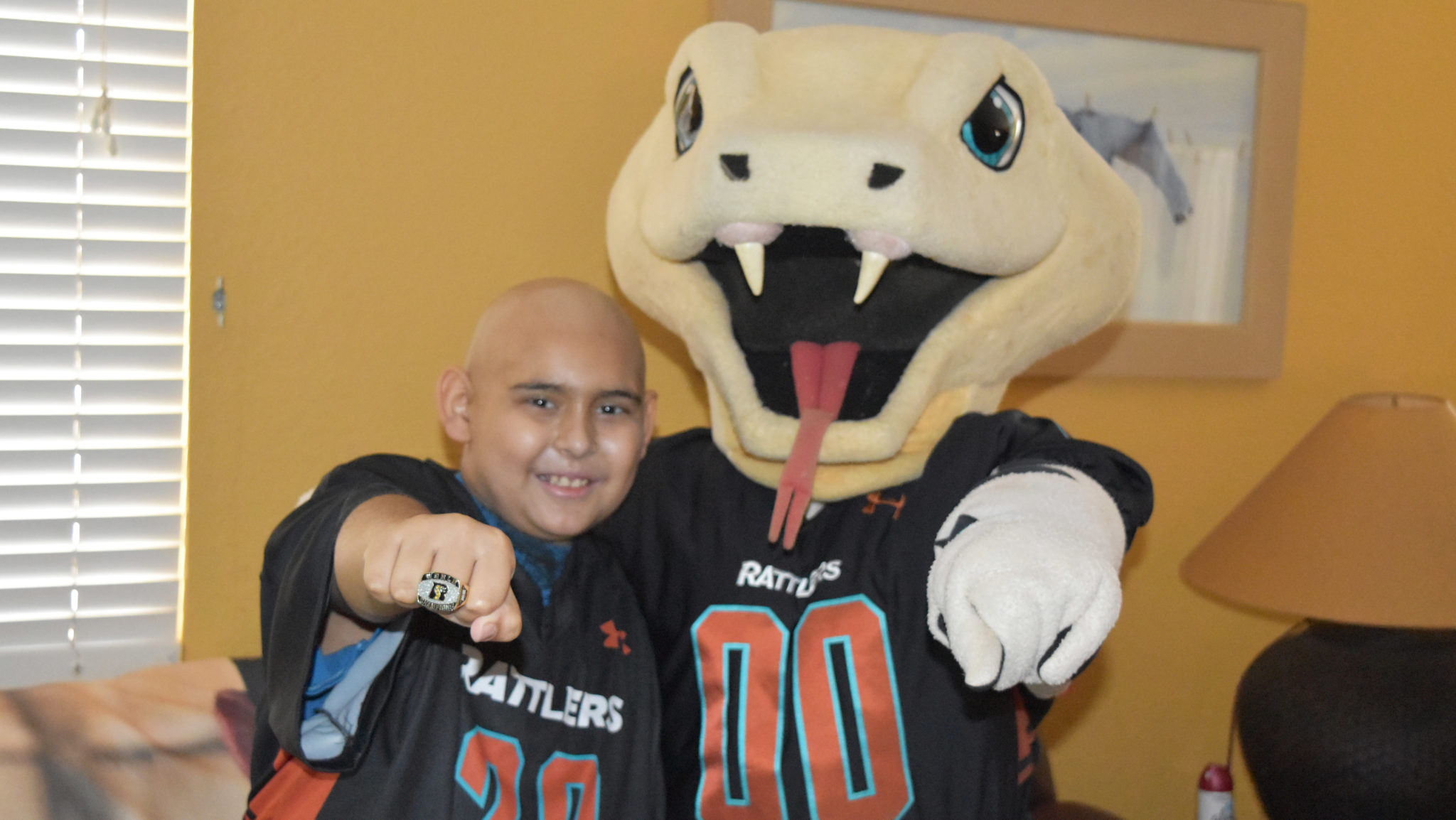 27 Mar

A Second Home: Alfonso's Story

"Alfonso loves being the center of attention," mom Delia said of her 11-year-old son. But right now, that attention is focused on his recovery. After mysterious bruises began appearing in November, doctors discovered Alfonso's bone marrow had shut down, a condition called severe aplastic anemia.

After receiving a bone marrow transplant at Phoenix Children's Hospital, doctors knew it was imperative that Alfonso's family remain closer to the hospital than their home in Apache Junction, Arizona. That's when Alfonso and his parents Delia and Manuel found their "home-away-from-home" at Ronald McDonald House. "What surprised me most about the House was just how warm it is," Delia said. This feeling was shared by Alfonso, too. "He doesn't call it Ronald McDonald House," she said. "He calls it 'going home' because in his mind it's like going to his second home. He feels comfortable. He feels safe."

The home-like atmosphere helped maintain some sort of normalcy for the family. Alfonso has a daily schedule and even chores he is responsible for. But beyond ensuring that Alfonso felt comfortable, it was important for the family as a whole to feel like it was a place they could recover together. "There have been a lot of struggles," Delia said, "But I think that us staying strong as a family and having the support and the environment we're in have made a huge difference in him getting better."

The family has also benefited from the House community that has become like an extended family. "It is nice to be around other people," Delia said. "I think that's what we fell in love with the most – everyone is genuinely just nice and understanding of what the kids are going through."

As for the future, Delia is looking forward to Alfonso getting back to his normal life. "My hope for him is that he can get back to not having to worry about his diagnosis or what he's been through, knowing that he is strong enough," she said. During their journey, Ronald McDonald House will continue to provide the support and comforts of home that the family needs.