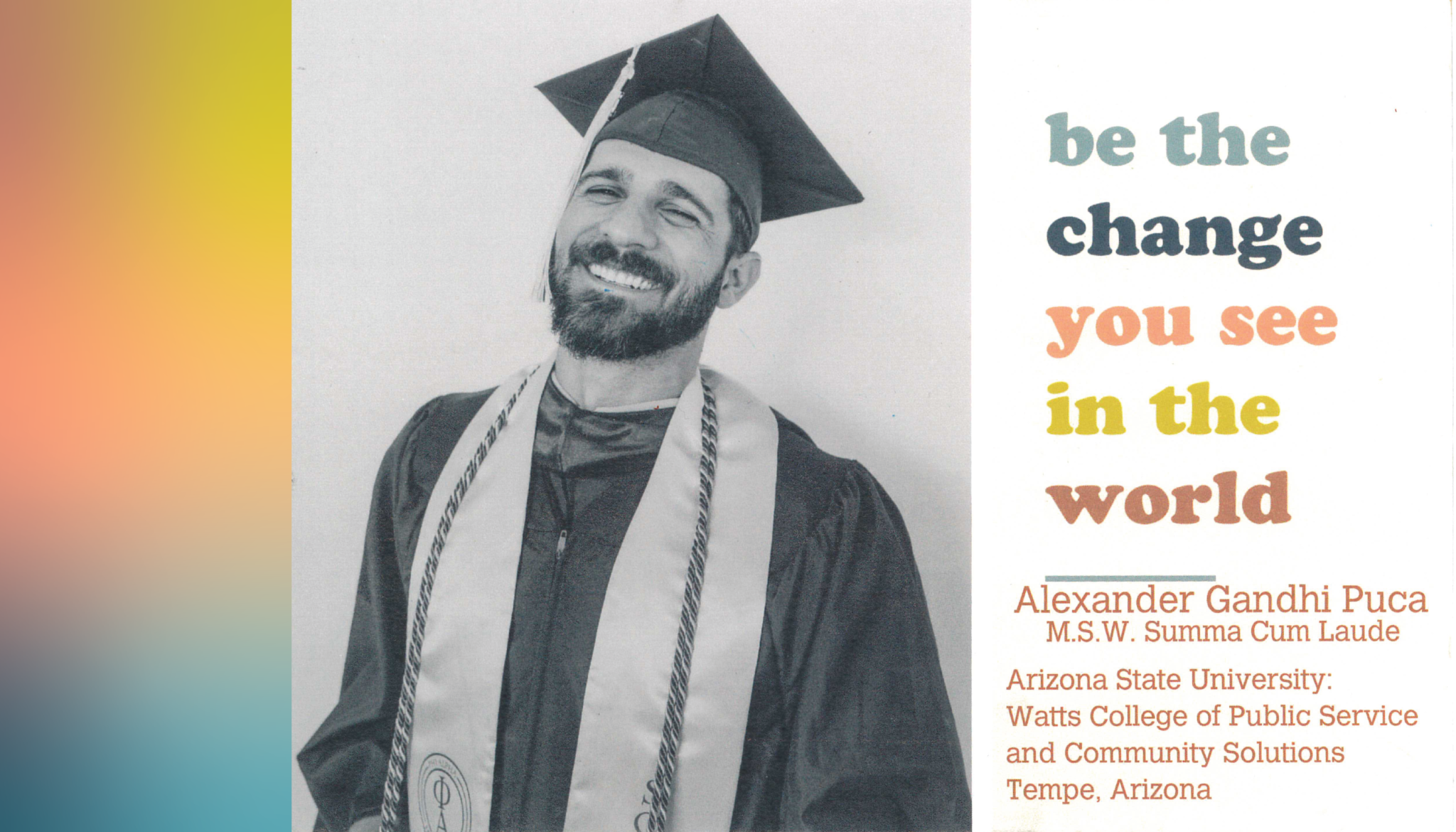 28 Dec

A Letter of Gratitude from the Zatorski Family

Donations to Ronald McDonald House change lives. Just ask Alexander, who you are about to meet. His mother Joan sent us this letter in early December to celebrate her son's journey and thank YOU for making it possible.

My Dear Ronald McDonald Friends,

In 2009, our 17-year-old son, Alexander slipped off the rooftop of a ramada and fell head-first onto the concrete below. He was transferred to Barrow Neurological Institute at St. Joseph's Hospital with a severe traumatic brain injury, multiple broken bones, the total destruction of his inner ear, and test results that were considered "inconsistent with life."

In the face of those facts, I certainly didn't fathom that 13 years later I'd be sending the enclosed graduate school announcement to your offices. Yet here I am, awash in amazement and gratitude; writing to again thank the Ronald McDonald staff for caring for me so that I could be with my son during the most treacherous journey of his life.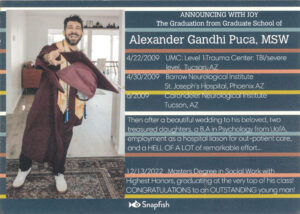 Because I was at the House, I was able to be at the side of our seriously impaired son for over 18 hours every single day. I was with him as he fought through multiple surgeries, procedures, and often agonizing hours of therapy.
I am convinced that having his mother's full attention and care during those harrowing experiences provided Alexander with the emotional and spiritual support he needed to heal, recover, and eventually thrive. It would not have happened without the support I received from Ronald McDonald House.
Alexander's story is proof that the time and energy given to the families of hospitalized children absolutely bears the sweetest of fruit.
Alexander has soared and achieved what had been considered unattainable. He adds the credentials M.S.W. to his name when he is awarded his graduate school degree with highest honors on December 13th.
But it will be the light shining from the efforts of the hundreds of caring medical staff, therapists, and selfless champions at Ronald McDonald House that will illuminate his path across that stage.
With heartfelt appreciation,

Joan Zatorski
Guest at the Roanoke House from April 30 to May 16, 2009
Joan's letter is the story of your donations and how they make such an immense impact on families. Make a tax credit donation* today so that more families like Alexander's can be together through life's toughest challenges and greatest celebrations.
Donate Now
*Receive a dollar-for-dollar tax credit on your 2022 Arizona state income taxes when you make a donation of up to $400/individual or $800/couple to Ronald McDonald House Charities of Central and Northern Arizona.