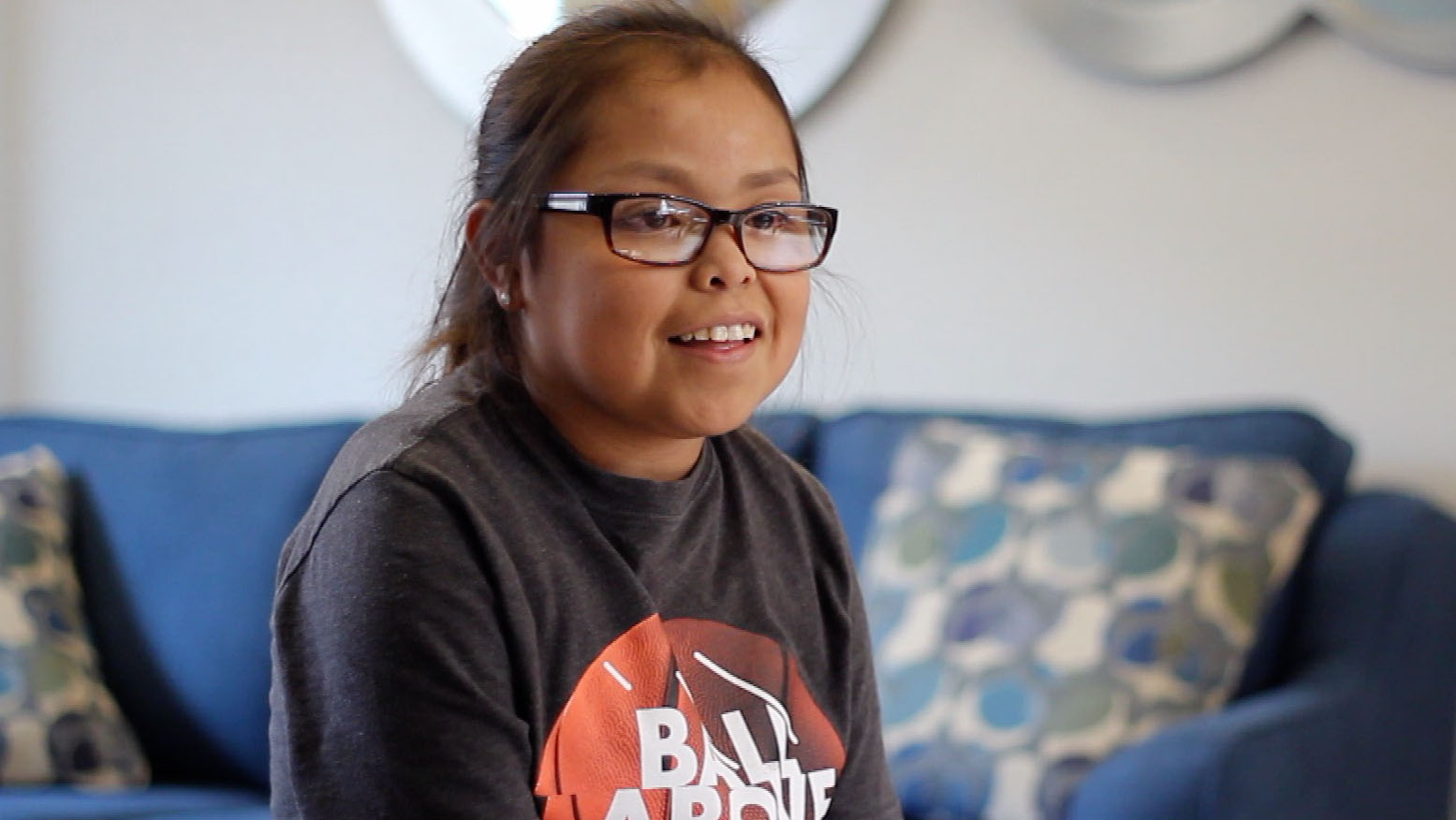 07 Nov

A Place to Call Home: Martisha's Story

Instead of playing on her volleyball team back home on the Navajo Nation in northeast Arizona, 15-year-old Martisha's schedule revolves around three-hour dialysis treatments five days a week. Diagnosed with kidney failure at the age of six that has since led to heart failure, she and her family are patiently waiting for a dual organ transplant. While they wait, they have found their "home-away-from-home" at Ronald McDonald House. "The House is a good place to be," mom Charlene said. "I miss home, but this is another home."

The family doesn't know when they'll get the call they've been waiting for – the one that says they have a heart and kidney for Martisha. Instead, they focus on setting a new routine and embracing the community at the House. Martisha has a nook in the living room where she spends five hours a day completing school assignments on her tablet, while her mom has found comfort from the company of other families at the House. "We cope with a lot of stuff, stress," Charlene said. "But we find that there's other parents that go through the same thing. Being with other families is good."

Through the uncertainty, Ronald McDonald House has provided stability. "She gets scared and I do, too," Charlene said. "So we're just looking past how it's going to turn out and think about going home." Martisha thinks about the future, too. "When I grow up I want to be a counselor," she said, "Just to help the people who go through what I am."

While Martisha's family leans on the House, you can make a donation to help support our mission of keeping families like hers together and close to the medical resources they need.