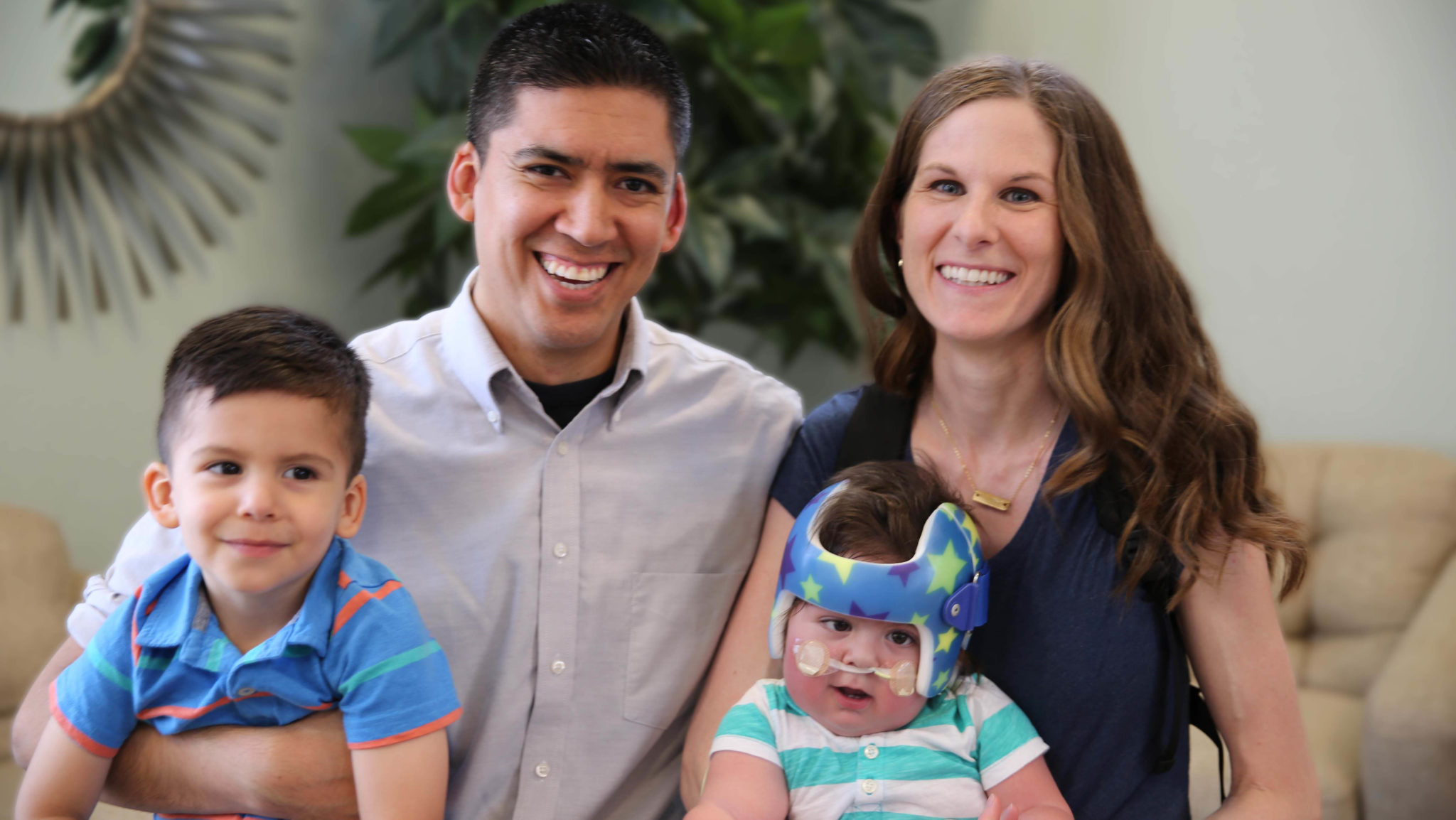 07 Nov

At Home Together: John's Story

Annie and Brian found themselves in uncharted territory when their newborn son Elliot was air evacuated to Phoenix Children's Hospital from their home in Yuma, Arizona at only four days old. Far from their support system, Ronald McDonald House became an immediate refuge for the family. "When we walked in the door it took our breaths away," Annie said of her first impression of the House.

Flash forward three years — Annie, Brian, and their now healthy 3-year-old Elliot were excited to welcome a new member to the family. But a prenatal diagnosis shifted their plans again. They learned that baby John had hypoplastic left heart syndrome, a condition where the left side of the heart doesn't develop as it should. Although John's medical needs were uncertain, the family knew they could turn to Ronald McDonald House. "We never imagined we'd be staying here again," Annie said, "But knowing where we would be felt like coming home again."

While John recovers from complications from his first surgery and awaits future treatment, he and his family continue to thrive at their second home. "One of our favorite parts is having dinner with everyone," Brian said. "You build relationships by breaking bread with other people. That's just a positive thing for anybody." Lively three-year-old Elliot agrees. "His constants are the dinner groups," Annie said. "He calls them his friends."

For Annie, Brian, Elliot, and John, family is what they cherish most about the House. "When we go home, I'll remember the House gave us the ability to stay together as a family," Annie said. "Home is where we are. Right now, that's Ronald McDonald House," Brian said.