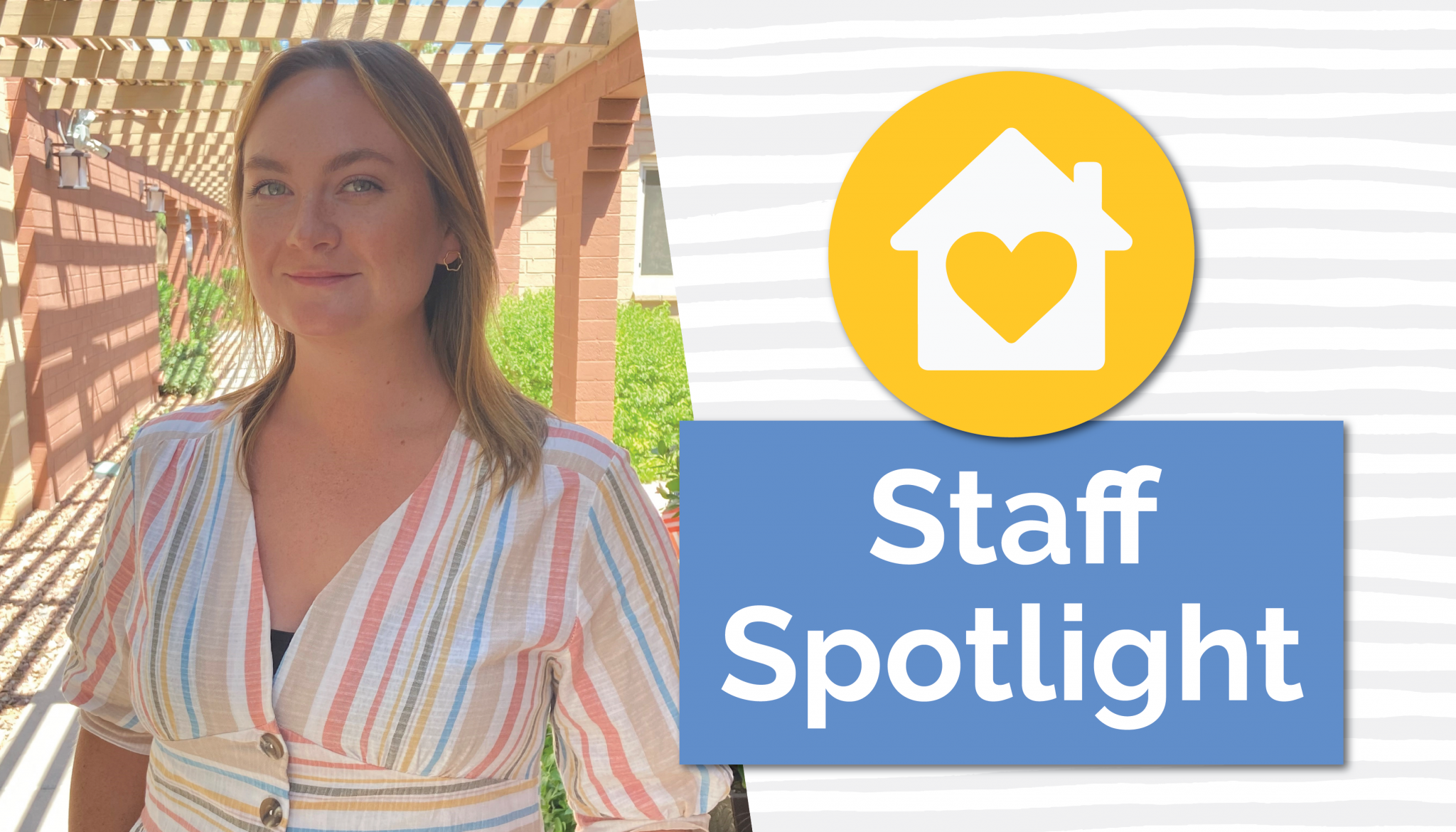 26 Aug

Staff Spotlight: Teresa Hauer

September 9, 2021

Teresa Hauer
Position: Database Manager & Executive Assistant
Time at RMHCCNAZ: At RMHC since 2016, but in this position since March 2020
Hometown: Phoenix, Arizona

Fun Fact: If I didn't go into municipal government or nonprofit, I could be a baker my whole life!

What is your favorite striped thing (animal, food, clothing item, etc.)?
Little Debbie Zebra Cakes – a processed, sugary classic

Describe Ronald McDonald House® in one word:
Community

What do you love most about working at the House?
It really feels like home to me because I've been volunteering at the House since I was a kid.

Why do you SHOW YOUR STRIPES for the House?
The work of a charity is to bridge the gaps in our social infrastructure. There are many gaps in the healthcare system particularly, so I'm happy that we can provide housing and alleviate that stressor, but there is nothing like the human support and compassion that the House provides. No lodging stipend or hospital couch will have the same healing power that a stay at the House has for everyone immediately involved in a child's journey to wellness. We are a comfortable place to stay with an unwavering built-in support system and I'm proud to be a part of it.

Tell us about your background. What led you to your current position?
I attended ASU for a degree in Justice Studies and a certificate in Social Transformation. After that, I worked several jobs and internships, including community coordination and marketing at the local nonprofit farmer's market and development at the City of Phoenix while also working part-time in the food industry and part-time as a Relief Manager at the House. I've truly hustled in the last 5 years to gain as much exposure as possible, but I was always lovingly tethered to the House. Finally, I decided to do AmeriCorps full-time in 2019 to catapult me into a purposeful position and focus on what I truly want to do. Once I came out of my year of service, my current position here was open. I was so stoked to be on the team again and in a position that I can continue to learn and grow in! Shortly after I started, COVID-19 hit and that was a whole other learning curve.

What is your role at Ronald McDonald House?
I maintain our donor database and perform tasks to support our Board of Directors, our CEO, and the Development Team. I make sure that we have comprehensive background on our donors and that they get letters of gratitude as well as lots of opportunities to give. Our database in a lot of ways is the backbone of our fundraising efforts – it enables us to be smart about bringing in funding and cultivating relationships so that we can make the biggest impact for our community.