Through our 35 years of service, RMHC of Central and Northern Arizona has provided a "home-away-from-home" for 55,556 families who travel to the Valley for medical care for their sick children. Thanks to the strong foundation built by our founders and the 35 years of steadfast support from across our community, we are extremely grateful to be celebrating this milestone.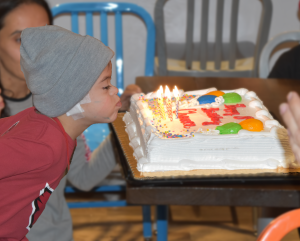 As we blow out the candles in celebration of our 35th birthday on May 15th, we are asking you to consider making a $35 donation, a dollar for every year the House has supported families.
Donate to Support Families
Your gift provides families with the comfort, hope, and moments of togetherness that they will treasure for years to come on their journey to wellness.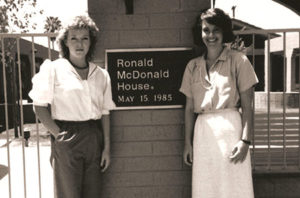 The House has undergone many changes. Growing from one House with 16 rooms, RMHC of Central and Northern Arizona now has three locations across the Valley that can serve 78 families each night while they are in the Phoenix metro area seeking medical care for their children.
Learn more about our foundation and milestone moments that have brought us to our 35th Anniversary.
Our History
A Message from
Our CEO Kerry Schulman
A Message from
the Mullenaux Family
A Message from
the Lucero Family